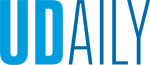 First and foremost
Article by Diane Stopyra Photos by Kathy F. Atkinson and Maria Errico and courtesy of Olivia Chowdhury, Johnny Perez-Gonzalez and Rony Baltazar-Lopez November 05, 2021
UD celebrates National First Generation Student Day
At Sussex Central High School in southern Delaware, Johnny Perez-Gonzalez was a star — in a graduating class of more than 320, he ranked 24. But, when it came time to navigate the morass that is the college application process, he felt lost and alone. The son of Guatemalan immigrants, his parents had limited English language ability and no experience deciphering the American system of higher education. In other words, he said, "I was on my own."
Fortunately, with a whole lot of grit, Perez-Gonzalez successfully negotiated this bureaucracy, and he secured the funding necessary to enroll at his top choice, the University of Delaware. But the struggle did not end there. Because Perez-Gonzalez had no one at home to prepare him for the vagaries of the university ecosystem or coach him on appropriate study strategies, he floundered. His first semester, he flunked each and every one of his midterms.
"I had never in my life failed an exam, so these low scores were definitely upsetting," he said. "I instantly called my mom and told her: 'I don't think college is for me. You have to come pick me up'."
This is a story familiar to many first-generation students — aka, those aiming to become the first in their families to graduate college. None can rely on the institutional knowledge of parents or grandparents who've navigated this system before. And, for students of color or for those from low-income households, the systemic barriers are compounded. So, when students like Perez-Gonzalez push through these barriers and succeed — his mother convinced him not to give up, and he is now a senior at UD and a dean's list regular — this is reason to celebrate. 
At colleges around the country, this celebration takes place annually on National First Generation Student Day, set this year for Monday, Nov. 8. On UD's campus — where 2,684 undergraduates as well as University President Dennis Assanis, Provost Robin Morgan and Executive Vice president and Chief Operating Officer John Long identify as first generation — Blue Hens from this community will be treated to a 12 p.m. luncheon in the Rodney Room at Perkins Student Center, complete with free giveaways and a raffle for Amazon gift cards and cap-and-gown packages. Additionally, custom-made Zoom backgrounds for use by all members of the campus community have been created in honor of the celebration.
While free food and swag are fun, it is how UD can meaningfully honor and support first-generation students the other 364 days a year that most interests faculty and staff.
"We want to bridge the gap between what happens on campus and what happens at home," said Stephanie Chang, director of student diversity and inclusion who, having immigrated with her family to the U.S. from Taiwan, was herself a first-generation college graduate. "We want to help students achieve growth in each space." 
One avenue for achieving this bridge building is UD's Associate in Arts Program, or AAP, a two-year-degree option that serves as an intermediary step between high school and the University's main campus. With locations in Dover, Georgetown and Wilmington, the AAP allows many first-generation Blue Hens to stay close to home while earning credits in small classes with much personalized attention. For eligible Delaware residents, the tuition is free. For others, the cost is approximately one-third that of the main campus. 
Assistant Dean of the AAP, Latoya Watson, is a first generation, three-time graduate of UD, so she understands the importance of representation on campus: "You cannot be what you cannot see," she said.
Her goal, Watson added, is to equip for success new Blue Hens navigating this journey. One of her tips is to go ahead and ask for help: "A lot of first-generation students believe the need for tutoring means they don't belong on the university campus, but this is not necessarily the case. Many high-achieving students are getting tutoring — and it's part of the reason they are successful."
It is this climate of support that allowed for the success of Rony Baltazar-Lopez. The son of an immigrant father from Guatemala and an immigrant mother from Mexico, this alumni said his parents only went through the eighth grade, and they saw higher education as their children's ticket into the middle class, so they desperately wanted him to earn a college degree. But Baltazar-Lopez had responsibilities at home — like taking care of his siblings, helping with the family business and serving as his parents' "unofficial translator" — that would make enrolling at a campus far from his Millford home difficult.
A solution that allowed Baltazar-Lopez to attend to these familial obligations while still getting his foot in the higher-education door was AAP, which then opened the door to a bachelor's degree in political science from UD. Now, he is working on his master's in public administration from the University, and he serves as the community relations officer for the Delaware Department of State as well as an official of the Milford School Board, inspiring other first-generation students of color into leadership positions. 
"It never felt like you were just going to class or just trying to pass," he said of the AAP experience that laid this career foundation. "It felt like you were fostering relationships." 
The support does not end once students matriculate onto UD's main campus. For Perez-Gonzalez, the senior who nearly quit his college path, much-needed support came from reaching out to "amazing" members of faculty who, he said, regularly articulated a commitment to inclusivity and who frequently took time outside of designated class hours to provide additional help. Now, he serves as the president of the HOLA organization for the empowerment of Hispanic/Latinx students on campus as well as the president of the Zawadi Chapter of the Lambda Sigma Upsilon Latino Fraternity, Inc. In both roles, he mentors new first generation students on campus, encouraging them to keep going when they experience their own moments of doubt.
"Members of this group have to run an extra mile just to be where other students are easily," said Perez-Gonzalez, a communication major working toward a career as a television national news anchor. "So it can be very rewarding for them just to hear: 'Hey, you're doing a good job'."
Other Blue Hens find resources in the form of several initiatives, including the Student Support Services Program, which provides peer-to-peer mentoring to enrich the college experience both culturally and academically, as well as the We're First registered student organization, which connects first-generation students to one another as well as engagement opportunities on campus and off.
Take Olivia Chowdhury, a junior international relations major from Atlantic City, New Jersey. With an immigrant mother from Poland and an immigrant father from Bangladesh, she said she often feels extra pressure to succeed, to achieve the American dream and to validate her parents move to the U.S. It is a first-generation stressor so common, she focused her research on it for UD's Summer Fellows program. But, she added, when the anxiety gets too much, she can channel that energy into her work with We're First, which hosts scholarship workshops and recently completed a charity project making blankets for children in need.
"It has been a nice way to form a community and to connect with people from a similar background who are doing amazing things," Chowdhury said.
According to UD leaders, none of this is for the benefit of the first-generation population only — it's for the betterment of the entire campus community.
"The more diverse our campus population is — in terms of social identity, background, school of thought and, yes, first-generation and non first-generation status — the more we can interact with people who are not like ourselves, and the better able we will be to expand our own critical thinking," Chang said.
To this end, UD is working to expand its first-generation recruitment and retention efforts. (One student shares her experience in this video.) The Office of Institutional Equity, Diversity and Inclusion is running a research study about the first-generation student experience, so the University can better identify where and how to allocate resources.
In the meantime, Perez-Gonzalez has a message for first-generation hopefuls.
"There will be obstacles, but sometimes you have to take risks, you have to go that extra mile, because it's not impossible to work through the challenges," he said. "My one piece of advice: Just keep pushing."
Support for First Gen Blue Hens
First Generation Blue Hens are supported through the generosity of UD alumni, parents and friends. To support First Gen Blue Hens, please visit the special Henfunder page, created to learn how your gift will make an impact.