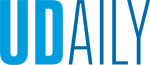 UD seeks nominees for prestigious renewable energy awards
Article by Tracey Bryant Photo illustration by David Barczak November 09, 2021
Two Karl W. Böer Medals to be awarded in 2022
The University of Delaware invites nominations for the 2022 Karl W. Böer Medals, recognizing pioneering advancements in renewable energy. For the first time, two medals will be awarded at a ceremony planned for May 2022 at UD.
The traditional award to "a world-renowned individual" carries a $100,000 unrestricted prize, and the new award to a mid-career scientist making "significant contributions with promise for enduring impact" includes a $25,000 unrestricted prize. Nominations are due by no later than Jan. 15, 2022, using the application at this website.
The medals are named in honor of the late Karl Wolfgang Böer, Distinguished Professor Emeritus of Physics and Solar Energy at UD. A champion for the development of solar energy technology, Böer founded the Institute of Energy Conversion (IEC) at UD in 1972 and was responsible for the creation of Solar One, an experimental house with solar-generated heat and electricity that was featured in media around the world after its opening in 1973.
Through Böer's visionary work, IEC flourished, and today the solar research powerhouse has a significant history of scientific discovery, student education and industry collaboration. The institute is formally recognized as a U.S. Department of Energy-designated University Center of Excellence for Photovoltaic Research and Education and also is believed to be the oldest solar research institution in the world. It will celebrate its 50th anniversary in 2022.
"Throughout his life, Dr. Böer was deeply committed to the pursuit of renewable energy," said William Shafarman, director of IEC and executive chair of the Karl W. Böer Solar Energy Medal of Merit Trust. "Through his forward thinking and generosity, the Böer Medals will continue to recognize luminaries who are advancing our sustainable future."
Böer continued to be an advocate for renewable energy until his passing in 2018. The Karl Wolfgang Böer Papers, housed in the UD Library, includes this 2014 quote from him: "After retiring from all official duties at the University, I feel it to be my obligation to devote all my efforts, together with my former students, colleagues and friends, to build on the foundation we created, and extend our influence to a much broader world in making the change from the fossil to a solar world a reality."
Past recipients of the Böer Medal include world leaders, Nobel laureates, Einstein Award winners and directors of research institutes in the U.S. and abroad. U.S. President Jimmy Carter was the first awardee in 1983.