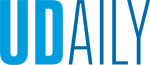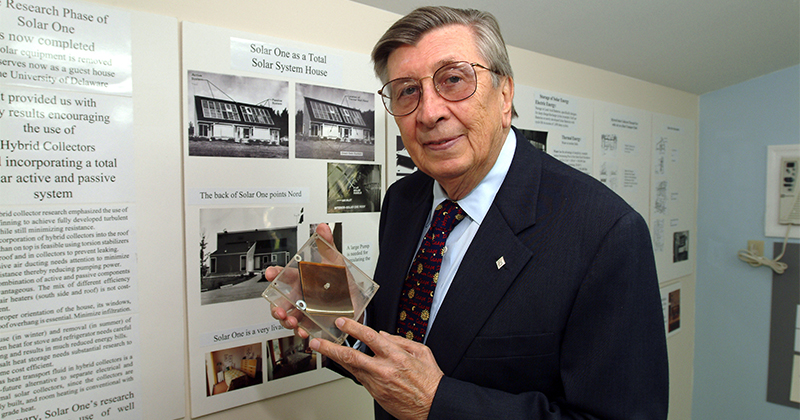 In Memoriam: Karl W. Böer
Article by UDaily staff April 23, 2018
Karl Böer remembered as global pioneer in development of solar energy technology
Solar energy pioneer Karl Wolfgang Böer, a long-time member of the University of Delaware faculty, died April 18, 2018, in Naples, Florida. He was 92.
A renowned scholar, physicist and inventor, he was recognized around the world for championing the development of solar energy technology and for demonstrating its potential use to the average person.
"Dr. Böer was a visionary scientist whose pioneering work led to significant progress in the field of renewable energy," said University of Delaware President Dennis Assanis. "Through his generosity, the Böer Medal will continue to honor those who, like Karl, have made enduring contributions to the sustainable future of our planet."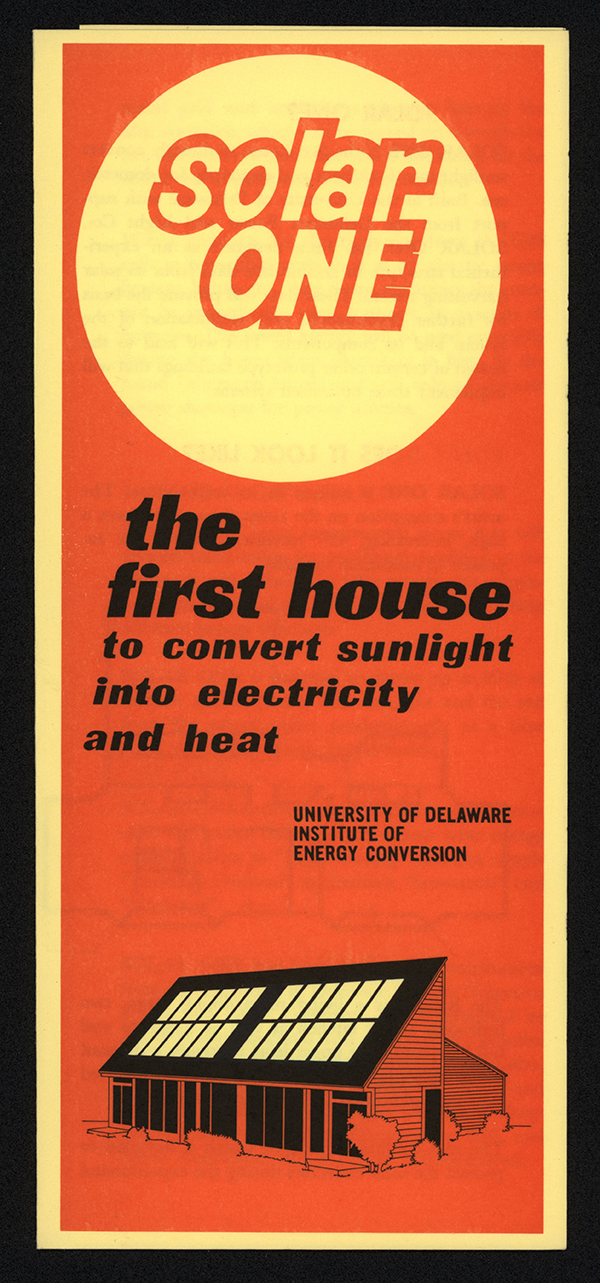 Dr. Böer, who joined the University of Delaware faculty in 1962, recognized the promise of solar energy for residential use and as a way to reduce dependence on foreign oil and that led to his founding of the Institute of Energy Conversion (IEC) at UD in 1972. There he was responsible for the creation of Solar One, an experimental house with solar-generated heat and electricity, which opened in 1973. Recognized by media around the world as a breakthrough for solar energy use, Solar One had more than 100,000 visitors in its first year. It was featured in science and technical journals around the world and was listed as an historical building by the U.S. Department of Energy.
Under Dr. Böer's direction, IEC grew into an internationally renowned research facility that was recognized by the U.S. Department of Energy/National Renewal Energy Laboratory as a Center of Excellence for Photovoltaic Research and Education. The institute has served as an important training ground for many who have contributed to advances in photovoltaic technology for delivery of solar energy.
In 1991, the University established the Karl W. Böer Solar Energy Medal of Merit Award in his honor to recognize individuals who have made significant, pioneering contributions to solar energy conversion as an alternative source of energy. The award, whose first recipient in 1993 was former President Jimmy Carter, has become the most prestigious award for the global solar energy community.
When Dr. Böer retired from the University of Delaware in 1994, he was given the title of Distinguished Professor Emeritus of Physics and Solar Energy. In 1998, he was honored with UD's Medal of Distinction.
Remembering a visionary scientist
Charlie Gay, director of the Solar Energy Technologies Office of the U.S. Department of Energy said, "Karl's leadership and vision served as an inspiration and guiding light for many of us individually and for the renewable energy industry collectively.  His past predictions have become today's reality, bringing certainty of enhanced opportunity and quality of life for generations to come."
Dave Renné, president of the International Solar Energy Society (ISES), called Dr. Böer a "true solar energy pioneer" and said, "Through his research, teachings and mentorship, Karl has made significant impact on the growth and success of the solar energy industry. ISES has been very privileged to be a key partner of the Karl Böer Solar Energy Medal of Merit Award. Over the years, this prestigious award has honored the contributions of solar energy researchers and advocates. He also made an important contribution to the Society in his publication of the two-volume Fifty-year history International Solar Energy Society and its national Sections. I, and many of our ISES members, have many warm memories of our interactions with Karl, and we will miss him deeply. We send our sincerest condolences to his wife, Renate, and his family."
D. Yogi Goswami, Distinguished University Professor and director of the Clean Energy Research Center at the University of South Florida, said, "Karl Böer was one of the early pioneers in solar energy. Very early on, he recognized the importance of using clean solar energy for the future of the planet and influenced technology development and education in the field as a researcher, inventor, author and editor. I have always looked up to him as a person who moved the world towards a clean future. I feel fortunate to have the benefit of his knowledge, friendship and advice." Goswami is the 2016 recipient of the Karl W. Böer Solar Energy Medal of Merit Award.
"The world has lost one of its true visionaries in the field of solar energy," said Michael Klein, the Unidel Dan Rich Chair in Energy at UD. "Karl's groundbreaking research set the bar very high for others to follow while simultaneously inspiring them to do so. We are grateful for the many contributions he has made to UD.  I offer my deepest condolences to his family. "
Robert Birkmire, professor of materials science and engineering and former IEC director at UD, said, "Karl Böer was a pioneer in the development of renewable energy and the founding director of the Institute of Energy Conversion. He was leader in the early development of thin-film solar cells, and I'm sure he was gratified by the rapidly expanding deployment of solar electric modules. On a personal level, I enjoyed my interactions with him over many years. His enthusiasm for renewable energy will be missed."
One of Dr. Böer's last doctoral students, Julio A. Bragagnolo, said, "Karl W. Böer was a dedicated scientist and teacher, who opened his laboratory and home to his students in an untiring quest for transmitting his knowledge and his love for science. In this home, Karl and Renate Böer always made us feel welcome. The training in experimental solid-state physics we received qualified us to pursue successful careers in our chosen professions: teachers, physicists, engineers, even astronauts. Many of us chose solar energy conversion, where Dr. Böer's vision led him to create, in 1972, the Institute of Energy Conversion, University of Delaware, and gave us the invaluable opportunity to assist in the growth of the photovoltaic industry, an engine of sustainable, global prosperity. Dr. Böer was a necessary man for his time and a good man." Bragagnolo is now a private consultant in the photovoltaic industry.  
About Karl W. Böer

Born in Berlin, Germany, Dr. Böer was educated at Humboldt University in Berlin, where he earned a diploma in physics in 1949 and two doctoral degrees, one in physics in 1952 and one in solid-state physics in 1956. He was a professor at Humboldt from 1958-61, serving as department head there for three years.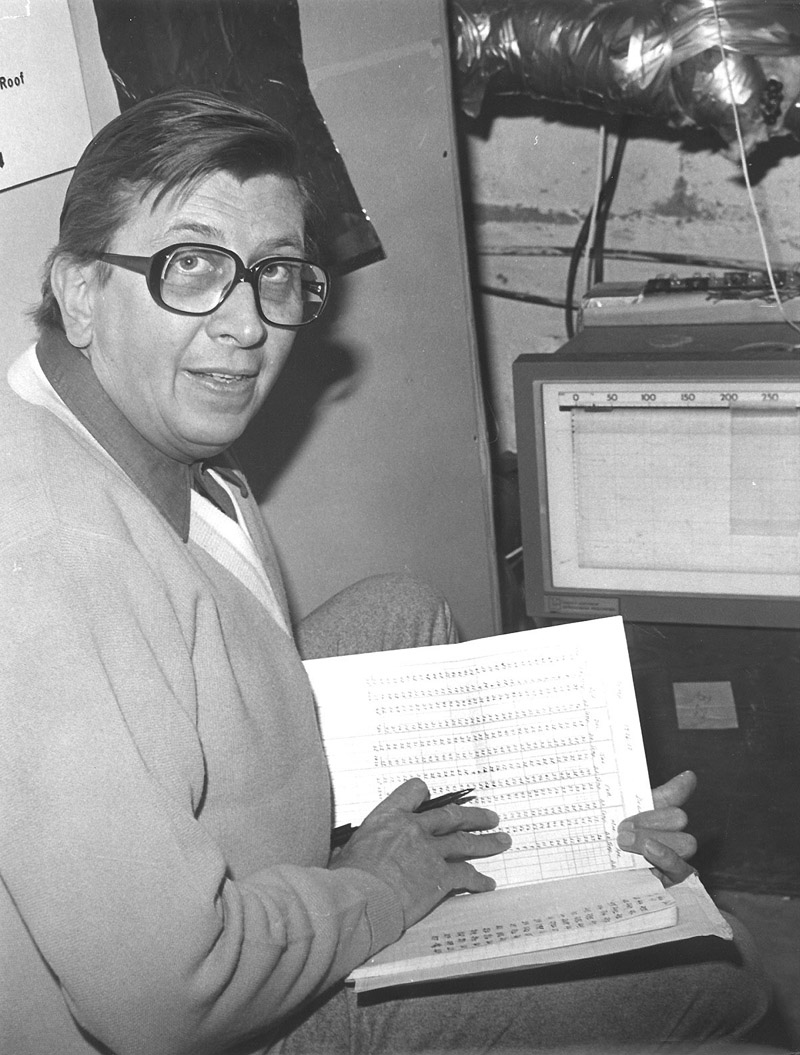 After the construction of the Berlin Wall, he immigrated to the United States, and joined New York University as a research professor for a year before coming to UD.
Simultaneous with the development of the Institute of Energy Conversion at UD., Dr. Böer was involved in creating Solar Energy Systems (SES) Inc., a private company and subsidiary of Shell Oil Company, in contract with the University and IEC. The purpose of the company was to produce solar energy conversion hardware.
He held 28 patents in solid state technology, authored more than 350 articles on solid state physics and engineering, and on solar energy conversion, as well as seven books. His Survey of Semiconductor Physics' first volume is widely regarded as the "bible of semiconductor physics" and was praised by Van Nostrand Reinhold editors as the most comprehensive book in the field ever written by a single author. He has edited or co-edited 12 additional books or conference proceedings.
Dr. Böer was the founding editor of physica status solidi: the International Journal of Solid State Physics and edited Solar News and Views in Solar Age, the Journal of Solar Energy Materials, and was the editor-in-chief and founder of Advances in Solar Energy.
His honors included election as a fellow of the American Physical Society, the American Solar Energy Society, the Institute of Electric and Electronic Engineers and the American Association for the Advancement of Science. In 2012, he received an honorary degree from the Technical University of Berlin.
The Karl Wolfgang Böer Papers are housed in the University of Delaware Library, Museums and Press, and include detailed biographical information and a career chronology. The Böer papers, which have attracted international research, were processed at the library with support from grants by the American Institute of Physics, Grants to Archives and the Andrew W. Mellon Foundation, administered through the Council on Library and Information Resources.
The library's website for the papers includes this quote by Dr. Böer from 2014: "After retiring from all official duties at the university, I feel it to be my obligation to devote all my efforts, together with my former students, colleagues and friends, to build on the foundation we created, and extend our influence to a much broader world in making the change from the fossil to a solar world a reality."
Dr. Böer is survived by his wife of 50 years, Renate Böer; son Ralf Reinhard Böer (and daughter-in-law Kathleen Böer) of Naples, Florida; daughter Kate Polozie (and son-in-law Steve Polozie) of Rochester, New York; four grandchildren: Mimi Castelo, Charlie Böer, Sandy Böer and Kai Polozie; and five great granddaughters: Nora Castelo, Charlotte Castelo, Evelyn Castelo, Juliet Böer and Sage Böer.

Online condolences may left on the Naples Funeral Home Facebook page.
Memorial contributions in lieu of flowers can be made in Dr. Böer's name to the American Solar Energy Society (ASES) or the International Solar Energy Society (ISES).  
A private service was held April 23 at sunrise in honor of this solar luminary. A celebration of Dr. Böer's life will be held on Oct. 11 at the University of Delaware in connection with this year's presentation of the Karl W. Böer Solar Energy Medal of Merit Award.