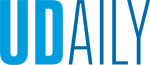 GIS Day 2021 Online Nov. 16
Article by Mark Jolly-Van Bodegraven November 10, 2021
Presentations, networking and a mapathon with academic and industry professionals
Students, University faculty and staff, and professionals who work with Geographic Information Systems (GIS) software are invited to join the University of Delaware's 2021 GIS Day online on Tuesday, Nov. 16.
The half-day program will feature four 10-minute lightning talks on interesting uses of GIS, a career panel, networking and a presentation on the latest features from a content engineer from Esri, which makes the most well-known GIS software packages.
Other speakers during GIS Day include UD faculty and students, along with staff from the Delaware Geological Survey and the Delaware Department of Natural Resources and Environmental Control. Topics will cover the Tree for Every Delawarean Initiative, well inspections and carbon sequestration research, as well as a presentation on "Inclusive Mapping: Knowledge Exchange with the Lenni-Lenape Tribe of Delaware."
After the sessions have concluded, attendees are encouraged to stay online to work on a humanitarian mapathon, focused this year on supporting HIV/AIDS relief in Tanzania. The mapathon is open to all and does not require prior experience, although more information and a reference guide is available on the UD Mapathon webpage so participants can prepare.
The winners of the 2021 UD Student Competition for Geospatial Data Visualization / Map Design will also be honored during the day. Learn more and register for GIS Day. Attendees have a chance to win door prizes including ArcGIS licenses, Amazon gift cards and more.
For further information, please visit: https://sites.udel.edu/gisday/