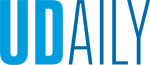 Expanded escort program suspended during fall break
Article by UD Police Department November 19, 2021
Service to resume Sunday, Nov. 28
The expanded safety escort program run by the University of Delaware Police Department (UDPD) is suspended, effective at 7 p.m., Friday, Nov. 19, in alignment with the fall break for Thanksgiving. The service will resume on Sunday, Nov. 28.
The safety escort program includes golf-cart service that transports students to on-campus locations, including academic buildings, laboratories, the library and residence halls, and van service to off-campus locations during evening hours.
UDPD's walking escort service will remain available 24 hours a day/seven days a week during the break.