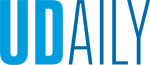 Dr. Kelly Frick named interim medical director of student health
Article by Heather Tansley Photos by Kathy F. Atkinson November 30, 2021
Frick joined UD in 2016 and helped guide the University's response to COVID-19
Dr. Kelly Frick has been appointed as the University of Delaware's interim medical director and director of Student Health Services (SHS), effective Nov. 1.
Dr. Timothy Dowling, who served as director of Student Health Services since 2013, accepted a role as an associate clinical professor at Touro University's College of Osteopathic Medicine.
Frick has been on staff in Student Health Services since January 2016. Since March 2020, she has played a critical role in helping to lead the University response to COVID-19. Working through the COVID Medical Management Team, Frick helped guide the design and implementation of campus coronavirus management protocols, quarantine and isolation protocols and strengthened relationships with Delaware Public Health and key University departments.
Frick also served in a role overseeing the supplemental COVID team in the spring 2021 semester. Frick is part of Student Health Services' Quality Improvement Council and serves as a preceptor for adolescent health residents at SHS.
Prior to joining SHS, Frick worked full-time as a family medicine attending physician with the Christiana Care Health System, a position she continues to serve in during the summer. Frick has a bachelor of science degree in biology from Wake Forest University and a doctor of medicine degree from Jefferson Medical College, and she completed a family medicine residency at the Christiana Care Health System.
Student Health Services, a member of UD's Division of Student Life, provides significant support to University students, caring for more than 12,000 students through more than 50,000 calls and visits annually. SHS offers a full range of primary and preventative care, as well as specialist physical health services. In 2019, the partnership with UD Recreation Services to create an innovative exercise prescription process earned UD a gold campus designation through "Exercise is Medicine."
Since March 2020, when the SHS team activated emergency protocols and created COVID-19 triage facilities in less than 24 hours, the department has also served as a vital piece of the University's coronavirus response. SHS has provided personal case management to each student who has tested positive for COVID-19, whether they have been asymptomatic or in need of aggressive medical management and isolation support.
A national search for the director of Student Health Services will kick off in the coming weeks.