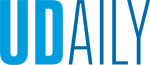 Couch 2 5k success
Article by Chelsea Finch November 23, 2021
UD employees and retirees celebrate their milestones supported by accountability programs
After four consecutive semesters of participating in the University of Delaware's Employee Health and Wellbeing Virtual Couch to 5K Accountability Group, eight UD employees and retirees came together to celebrate their progress at the Blue Hens Homecoming 5-kilometer run. The 5k was the first in-person UD sponsored run/walk event in two years because of the coronavirus pandemic.
During the fall and spring semesters since April 2020, EHW has hosted the 8-week virtual training program using the C25k 5k trainer app as a running guide for beginner and intermediate runners. Participants typically do three running and walking workouts a week. The group used Microsoft Teams and Zoom to connect and discuss one another's progress.
"I never thought running would become my retirement activity, but I am actually starting to enjoy running. I love this program because the team accountability and support motivated me to keep trying," said Crystal Maccari, one of the participants.
By the Blue Hens Homecoming 5k race on Oct. 20, 2021, the eight runners accomplished their goal of running 3.1+ miles with some of them also hitting personal records and other milestones on the way.
According to Maccari, her "5K [time] in June was 41:36; in July, 39:33; in early October 38:04; and the Homecoming 5K was 37:33," placing her in fourth place within her age group.
One runner who went above and beyond was Tiffany Probasco, who on Oct. 24, 2021, completed the Columbia Gorge Full Marathon. "The training was really tough, but I made a plan with assistance from the Exercise Counseling Clinic and accomplished this massive achievement only two years after I had ever begun running," said Probasco.
To be notified of upcoming running programs, please subscribe to Employee Health and Wellbeing's mailing list. For further information, please visit: https://sites.udel.edu/wellbeing/

For further information, please visit: https://sites.udel.edu/wellbeing/