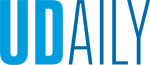 Strategic Planning Committees seek input
Article by UDaily staff May 03, 2021
Forums scheduled to present findings, address questions about UD's future
Five community forums have been scheduled for May to share the work of the University of Delaware's strategic planning sub-committees and gather feedback regarding the future of UD.
The forums will help inform the University's strategic planning process this spring, said UD President Dennis Assanis, who has charged five committees with refreshing the institutional plan in light of the challenges and opportunities ahead as the University emerges from the COVID-19 pandemic.
"The UD community demonstrated tremendous resilience and strength during the pandemic, and we are now poised to chart an exciting new path at this pivotal moment in our history," Assanis said. "We need everyone's insights and ideas to ensure that we move forward thoughtfully, boldly and, most importantly, together as one University."
Assanis said a draft of the refreshed strategic plan will be available for review and input this summer.
The strategic planning process complements the ongoing accreditation process with the Middle States Commission on Higher Education. The Middle States review looks at where the University has been, while the strategic planning process develops a vision for where UD is going and how it will get there.
A steering committee, chaired by Assanis, is coordinating the work of the sub-committees. The steering committee is composed of University leaders and the chairs of the sub-committees. The sub-committees are composed of faculty, staff and students, and they are organized around the five strategic pillars established in 2016 to guide the University's work.
Each 90-minute forum will feature a presentation of the committee's key findings, followed by a question-and-answer period. Questions should be submitted ahead of each event using the forms on the strategic planning website, but live questions may be answered if time allows.
The forum schedule is below: