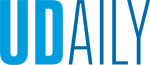 Spring 2021 Update for May 12
Article by UDaily staff May 12, 2021
Information on research operations moving to Phase 4, plans for moving forward, upcoming vaccination clinics and more
This week at UD: Masks are required of everyone, indoors or out; social distancing of 6 feet is still required; vaccinations are recommended, though not currently required; and remote working is still in place unless specifically addressed by an individual unit. Questions? Check the FAQs.
Research operations moving to Phase 4; town hall on May 17: UD's research operations under COVID-19 have been a health and safety success story, with no documented cases of COVID-19 transmission in laboratory or field settings. Effective Friday, May 21, UD will take the next step in its phased approach to the return of research operations, moving from Phase 3 to Phase 4.
All on-campus research will be permitted — no application required — including undergraduate research, computational research, in-person human subjects research, and outreach activities. Please note that shuttered buildings/facilities need to be approved for reopening before personnel can enter. (See below for more information on that process.)
Research meetings of up to 12 individuals may be held indoors, with the wearing of face coverings and physical distancing of at least 6 feet.
Keeping personnel records for contact tracing no longer will be required.
For more details, see the FAQs on the Research Office website and attend the next Research Town Hall, led by Charlie Riordan, vice president for research, scholarship and innovation, from 2-3 p.m., Monday, May 17. Register here. It is planned to be the last town hall until the start of fall semester. The town halls are recorded and archived on this webpage. For more information, contact UDResearch@udel.edu.
Moving forward: As conditions improve, planning is underway to determine how and when the campus returns to normal operations. Facilities, Real Estate and Auxiliary Services (FREAS) is working to prioritize reopenings of campus buildings, but this process will take time, and everyone's cooperation and patience is needed. FREAS will determine the final order of opening, and that process will be conducted through the summer.
Upcoming vaccination clinics May 12, May 14, May 20: Members of the University community have several opportunities to get vaccinations at locations on or near the Newark campus in the coming days. The city of Newark and the Delaware Emergency Management Agency will hold a walk-up vaccination clinic from 4-9 p.m., today, May 12, as part of the Main Street Alfresco night. A Curative pop-up tent will be located near Grotto Pizza on Main Street, and the single-dose Johnson & Johnson vaccine will be administered. As an incentive, DEMA is providing a free Grotto Pizza gift card to the first 50 people registered. The clinic is open to the general public, and appointments can be made by registering here.
On Friday, May 14, UD, in partnership with the state of Delaware, is hosting a COVID-19 vaccination clinic from 10 a.m.-6 p.m. at Lot #6 on the Laird Campus, with the Johnson & Johnson single-dose vaccine. The event will run concurrently with the COVID-19 testing event there the same day. The clinic is open to the community; affiliation with UD is not required. Interested persons should register here.
On Thursday, May 20, UD is hosting a COVID-19 vaccination clinic from 10 a.m.-4 p.m., at Clayton Hall on the Laird Campus. The Johnson & Johnson single-dose vaccine will be available. The clinic is open to the community; affiliation with UD is not required. No walk-ups will be permitted. Interested persons should register here.
The Delaware Division of Public Health is running daily vaccination clinics at four state service centers, including one at Oxford Plaza, 256 Chapman Rd., Suite 100, in Newark, which is about a 10-minute drive from campus. The clinic will operate from 8:30-11:30 a.m. and 1:15-4 p.m., Mondays through Fridays. To make an appointment, call 1-833-643-1715. Walk-ins are also accepted.
In addition, a variety of vaccination events are being held near campus, including at Walgreens, Rite Aid, Acme Stores, CVS and the Hudson State Service Center. To learn more, visit this website, enter your ZIP code and make an appointment.
COVID-19 vaccine required for UD students this fall: UD will require all students -- undergraduate, graduate and professional -- who will be on UD campuses this fall to be fully immunized against COVID-19 before their arrival to campus and no later than Aug. 15, 2021. This requirement is consistent with the recommendation provided by the American College Health Association for all students planning to attend college for the fall of 2021 semester. For students who cannot receive a COVID-19 vaccine for medical or religious reasons, documented exemptions will be accommodated.
Outdoor Pool to open May 31: The UD Outdoor Pool will open for the 2021 season on May 31, with online registration beginning this week. There will be capacity limits. Detailed information, including COVID-19 protocols and membership information, is available on the Outdoor Pool website.
Hotel reopening: The Courtyard by Marriott Newark at UD is reopening this month. For the last two months, the hotel has been used by the Office of Residence Life and Housing as quarantine space for students who had come in contact with individuals who tested positive for COVID-19. Positive actions by UD students have reduced the need for this quarantine space, and the hotel is returning to normal operations. A professional firm is completing a deep cleaning and fully sanitizing the entire facility before hotel staff return. Public reopening is scheduled for Thursday, May 20, in time to accommodate guests who planned to stay there for Commencement events, scheduled from May 27-30.
On-campus testing: Students living on campus are reminded that they are required to be tested every week. This includes students who have been vaccinated. On-campus students receive a weekly email from "RLH COVID Testing," where they can access a link to make reservations at the UD testing sites in Harker ISE Lab or Clayton Hall. Testing is by appointment only. No walk-ups will be permitted.
On a random basis, Student Health Services is selecting and requiring off-campus students to test at UD testing centers (Harker ISE Lab or Clayton Hall). Students will be notified by email on how to schedule their test and must participate. Off-campus students who are not feeling well should contact Student Health Services to obtain a test. Additionally, on a random basis, the Human Resources Office is selecting staff to test at the UD testing Centers, and they also are notified by email. Anyone selected for on-campus testing must schedule an appointment as no walk-ups are permitted.
Community testing options available: Free community-based testing is available through the state of Delaware, including three sites on the Newark campus. The state of Delaware has a site at Lot #6 on the Laird Campus from 10 a.m.-6 p.m., Friday, May 14. Registration is encouraged at this link. New Castle County drive-through testing is now on Sundays on the STAR Campus, with the next event set from 10 a.m.-3 p.m., Sunday, May 16. Walk-ups are also accepted. Registration is encouraged at this link. On Tuesday, May 18, the state will be at the Hollingsworth parking lot, at the corner of North College and Cleveland avenues, from 11 a.m.-7 p.m.
A full list of COVID-19 testing locations in Delaware can be viewed at de.gov/gettested. Faculty and staff who are tested at a non-UD site should upload the results to UD Human Resources.
Upcoming dates of note: Last day of classes, May 18; Reading Day, May 19; final examinations, May 20-27; doctoral hooding ceremony for 2020 and 2021, May 27; Commencement ceremonies for the Class of 2021, May 28-29; and Commencement ceremony for the Class of 2020, May 30.
Student study spaces: Students who need a space on campus to study or take an online class have many options. UD Student Centers, the Library and some classrooms are available either by reserving a space online or by dropping in. As a reminder, masks must be worn and physical distancing guidelines followed when using campus facilities.
Newark limits on private gatherings remain in place: The city of Newark continues to limit the size of gatherings. In Newark, gatherings at private residences remain limited to 10 people indoors and 20 people outdoors. Large, unmasked and unsafe off-campus gatherings are one of the greatest threats to continuing in-person classes and other activities this spring. Students are reminded that violations of these limits are subject to referral to the Office of Student Conduct, and they may face suspension from the University.
For those needing assistance: Wellbeing services and support are available. The Center for Counseling and Student Development is open and available remotely, and 24/7 mental health support remains available on the UD Helpline at 302-831-1001 for any student in need of someone to talk to. Medical advice is also available to all students 24/7 through Aetna at 800-681-3957. Additionally, resources are available concerning substance use and recovery assistance due to experiences with the COVID-19 pandemic. Those individuals experiencing any concerns should feel free to contact the UD Collegiate Recovery Community (CRC).
The Employee Assistance Program is now provided through ComPsych GuidanceResources. This is a free program available for State of Delaware Group Health Plan non-Medicare members and their dependents. As part of ComPsych's commitment, EAP services are available through the end of the national COVID-19 public health emergency to all State of Delaware employees, including temporary, casual seasonal and benefit eligible employees who are not currently enrolled in a State of Delaware Highmark Delaware or Aetna health plan. In addition, Employee Health and Wellbeing has a variety of resources available to assist employees.
Questions? Send an email to coronavirus@udel.edu.