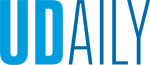 REEF@UD leverages Innovation Against Climate Change
Article by Jan Castro May 21, 2021
The Ratcliffe Eco-Entrepreneurship Fellows program is a now open for fall applicants
The University of Delaware Ratcliffe Eco-Entrepreneurship Fellows (REEF@UD) awarded prizes to members of the first cohort during the program's inaugural pitch event. External judges selected projects and Fellows to receive a one-year stipend, prototyping funds, and continued mentorship support to continue pursuit of their ideas.
Teams spent four months in entrepreneurship training, mentorship, and funding support to innovators who seek to create businesses, commercialize discoveries and develop new products that will solve environmental problems or improve sustainability.
Six teams who pitched were a diverse range of UD colleges and programs. The winning teams are:
• HomeHarvest, by Jackson Gaffney and Zane Fracek: an app marketplace for locally grown produce
• Coral Connectors, by Samuel Koech: artificial reef installations to enhance coral reef structure and improve resilience against climate change
Honorable Mention:
• Echo (recycle in style), by Ali Keane – a sustainable clothing brand which addresses the lifecycle of designing, manufacturing, and recycling
REEF@UD Director David Lawson said, "The world will need not only basic research but also new technologies, products, and business models to help address the climate challenges ahead of us, and this year's inaugural REEF@UD class was able to jump start this journey."
REEF@UD operates as a joint project of the College of Earth, Ocean and Environment and Horn Entrepreneurship, advancing CEOE's commitment to connecting cutting-edge science with society and Horn Entrepreneurship's mission to empower world changers.
REEF@UD is open to all UD undergraduate seniors, graduate students, and postdocs interested in solving environmental problems. For further information and to apply for fall, please visit: https://www.udel.edu/academics/colleges/ceoe/prospective-students/graduate/#reef