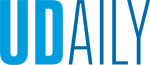 Faculty Senate holds final meeting of academic year
Article by David Sell May 26, 2021
Awards announced, undergraduate proposals approved
The University of Delaware Faculty Senate held its regularly scheduled meeting, via Zoom, on Monday, May 3, during which it discussed and voted on multiple issues important to the University.
After debate, the Faculty Senate voted 45-10 in favor of a resolution that urged students be required to get a coronavirus vaccination before returning to campus for the start of classes in the fall semester of the 2021-22 academic year. The coronavirus vaccination requirement would be added to the list of vaccinations that are already mandatory for students, including existing exemptions for religious and medical reasons.
The regular Faculty Senate meeting was preceded by the General Faculty Meeting, at which UD President Dennis Assanis said the University is in a great position after weathering the coronavirus pandemic. Assanis was optimistic about the likelihood of more on-campus, face-to-face classes, albeit with the continuing need to put safety and health first. That means following COVID-19 guidelines from the U.S. Centers for Disease Control and Prevention and the state of Delaware.
Provost Robin Morgan shared information with faculty about the steps University leaders and staff have taken to prepare for more face-to-face learning, with the understanding that flexibility is required because of the uncertainty about the status of the coronavirus.
Senate President Charles Boncelet, who presided over his and the Senate's final meeting of the 2020-21 academic year, presented awards to faculty members.
The 2021 Faculty Senate Excellence Awards were given to:
Amy Hagstrom (School of Nursing), Excellence in Teaching Award
Richard Knappenberger (College of Health Science), Excellence in Teaching Award for graduate students
Susan Lewis (College of Education and Human Development), Excellence in Teaching Award for graduate students
Oyenike Olabisi (Biological Sciences), Excellence in Undergraduate Academic Advising Award
Janine de Novais (School of Education), Excellence in Scholarly Community Engagement
Cole Galloway (Physical Therapy), Excellence in Scholarly Community Engagement
Dianna Ruberto (College of Arts and Sciences), Excellence in Scholarly Community Engagement for Graduate Students
Rachael Hutchinson (Language Literatures Cultures), Excellence in Mid-Career Faculty Scholarship
Rodrigo Vargas (Plant and Soil Sciences), Excellence in Mid-Career Faculty Scholarship
Alan Fox, who is a professor of Asian and comparative philosophy, was awarded the 2021 Jon Olson Exemplary Senate Service Award.
"Alan is one of the people we go to answer questions when we need something resolved," Boncelet said in praising Fox for his service to the Faculty Senate.
The Consent Agenda portion of the meeting included a single vote to approve 108 undergraduate proposals.
Among the items approved on the Regular Agenda was a resolution to, provisionally for five years, establish a new bachelor of arts degree in game studies and esports.
After debate, the Faculty Senate approved by a 33-31 vote the provisional five-year establishment of a dual degree program to be called the "Nanchang University Dual Degree Program." The program would allow the Alfred Lerner College of Business and Economics' Department of Hospitality Business Management to offer its successful bachelor of science degree in hospitality industry management to students studying entirely at Nanchang University in China.
Editor's note: For complete minutes of the May meeting, visit the Faculty Senate website.