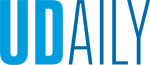 UD emerges from pandemic with a bright future
Article by David Sell May 26, 2021
President Assanis reviews 'incredible academic year'
The University of Delaware is emerging from the coronavirus pandemic with a bright future, fueled by significant accomplishments by the entire community, UD President Dennis Assanis told the May 2021 General Faculty Meeting.
"We're in the final weeks of a pretty incredible academic year," Assanis told the meeting, which was held via Zoom on May 3. "'Unprecedented' is a word that's used a lot, and I can't think of a better one for what we have all experienced over the past 14 months or so. There have definitely been a lot of challenges — personal and professional … things we've experienced as individuals, as a University, and as a nation and a global community.
"But there have also been a lot of amazing achievements throughout the University. At the heart of those successes has been our shared commitment to protect the health and safety of our community."
Assanis spoke of the extensive testing and vaccination events that have been held on campus, as UD helps the campus community, city of Newark, state of Delaware and the nation fight against the pandemic that has claimed more than half a million lives in the United States.
"It's been a tremendous team effort, and people have gone above and beyond the call of duty to protect our community," Assanis said during the meeting.
The University uses guidelines from the U.S. Centers for Disease Control and Prevention and the state of Delaware as the basis for protecting the health and safety of the UD community, adjusting policies and protocols as the guidance and recommendations continue to evolve.
Still, if the public health situation continues to improve, Assanis said the University expects a more "normal" campus experience in the months ahead. Residence halls are expected to return to full capacity in the fall, with first-year students and sophomores receiving priority, so they can enjoy the residential experience of campus life.
UD is planning for increasingly more course sections to be offered in person this summer and fall, at both the undergraduate and graduate levels. With more than three-quarters of the sections delivered in either face-to-face or hybrid mode, the University expects nearly every student to have at least some in-person classes this fall. Assanis asked faculty members — many of whom are eager to return to the classroom — to work through the Provost's Office to increase the number of face-to-face or hybrid classes.
Assanis said the University community's commitment to health and safety has enabled some great things to occur.
"Despite COVID-related limitations over the past year, our research enterprise has continued to move forward, barely missing a beat," Assanis said. "We expect to end the fiscal year with a record $176 million in sponsored research, which is about 2.7% higher than last year. That's a testament to the Research Office and all of the researchers throughout UD who kept their work progressing this year."
Students continued to shine this year, too, Assanis told the faculty. "Student success is a foundational goal for us, and we provide a lot of pipeline programs, pathways and support to help them along the way," Assanis said. "UD has one of the highest on-time graduation rates among public universities nationwide, and we want to keep pushing that even higher. We're at 73% now, and I think we can get to 75% in four years and then 80% or more after that."
Assanis reported that the University's financial situation has improved tremendously. The 2020-21 academic year began with a projected budget deficit of about $250 million, caused by increased expenses related to COVID and decreased revenue, especially because tuition was frozen and UD provided more financial aid to help students and their families through the pandemic. Painful austerity measures included reducing part of the workforce.
"Those actions, along with financial relief from the state and federal governments, have made a big difference," Assanis said. "Our financial picture is looking much better now."
The brighter financial picture coincides with a brighter health situation, that is enabling in-person Commencement ceremonies in late May. Adding to the overall optimism and hope for the future is the prospect of the newest class of Blue Hens coming to campus this fall in record numbers, Assanis said.
Editor's note: The minutes of the General Faculty meeting are available online.