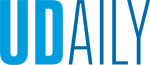 Delaware BioGENEius Challenge
Article by Beth Miller Photo courtesy of Arjan Kahlon May 26, 2021
DBI hosts biotech competition to give high school students inside look at research
If you could use a booster shot of optimism or two, step away from your news feed for a few minutes and consider the work some Delaware students — high school students, to be precise — have been doing while the pandemic was upending their plans and their world.
These competitors in the 2021 Delaware BioGENEius Challenge, hosted by the Delaware Biotechnology Institute, explored new ideas in biotechnology, using what we know of biological systems to address challenges in agriculture, human health, the environment, even life during a pandemic.
Among the projects they pursued:
Using machine learning to make blood cells universally usable.

Testing the efficacy of available disinfectants when resources are scarce.

Developing a smartphone app that would allow researchers to analyze the gait of patients remotely, instead of requiring patients to go to a lab.

How salt-tolerant plants could help clear toxins from soils and produce valuable crops.

Using machine learning to help researchers analyze wheat health and improve wheat harvest predictions.
To get to the state competition, held virtually on Tuesday, May 4, students had to first participate in county-level events in March.
The BioGENEius Challenge is considered one of the premier science competitions for high school students, recognizing outstanding research in biotechnology locally, nationally and internationally. It is hosted by The Biotechnology Institute, headquartered in Washington, D.C. For the past decade, DBI has coordinated the Delaware Challenge.
"The progression of science and innovation starts by passing on our collective scientific knowledge to the next generation," said John Koh, interim director of DBI. "It starts with scientists and educators sharing their knowledge and their passion for discovery with younger students such as those we recognize today."
Delaware's 2021 BioGENEius winner, Arjan Kahlon, a junior at the Charter School of Wilmington, would agree with that. He got interested in science and research when, as a 4-year-old boy, he and his grandfather, a retired Ford Corporation engineer, tested which room in his grandfather's house was the warmest.
"We set out small metal bowls, each with two ice cubes, in several rooms in the house," Arjan said. "He had me log how long it took for the cubes in each room to melt. My grandmother had been complaining of what she perceived as hotspots in their house and she lovingly gushed that the results of our experiment helped them to balance their HVAC system. The experiment itself was great fun, and I also loved the feeling I was 'helping' my grandparents out."
For this competition, Arjan worked to develop a smartphone app to enable remote analysis of a person's gait. He will represent the state at the national and international competitions, held virtually next month during the BIO International Convention.
Arjan said he drew inspiration for the research from a friend who had difficulty walking because of cerebral palsy. The project was made possible through collaboration with Ahad Behboodi, who was a postdoctoral researcher in UD's Physical Therapy Department at the time. Behboodi, now doing postdoctoral work with the National Institutes of Health, was working on artificial muscles in a partnership with UD and Horn Entrepreneurship.
Arjan said he was intrigued by the way Behboodi's work merged health, business and technology.
"Expanding gait analysis from traditional labs to mobile, out-of-lab applications means that mobility through the advancement of more advanced and adaptable biotechnical devices like prosthetics and exoskeletons is closer to reality," he said.
Nathan Zhao, also of the Charter School of Wilmington, earned honorable mention for his study of how machine learning could improve analysis of wheat health and improve harvest predictions.
Three other students and two educators were recognized at the Delaware awards ceremony, held virtually on Wednesday, May 5.
Delaware Lt. Gov. Bethany Hall-Long, a professor in UD's School of Nursing, participated in the ceremony and noted the high value such events have for advancing science.
"Scientific discoveries begin with curiosity and a desire to understand how things work," she said. "For most scientists, their first foray into scientific discovery began in high school with research programs such as this. They serve not only as a way to learn the scientific method but to show students that they have the ability to make discoveries that can make a difference."
Among the students recognized:
Noor Boukari of Caesar Rodney High School, who won the Excellence in Medical BioTech Research award for work focused on using machine learning to design an enzyme that would remove blood antigens more efficiently.

Molly Dopler of Sussex Technical High School, who won the Excellence in Industrial/Environmental BioTech Research award for a project focused on how to test disinfectants when resources are scarce.

Ben Koly of Cape Henlopen High School, who won the Excellence in Agricultural BioTech Research award for his study of edible, salt-tolerant plants that can remove toxins from soil.
Two teachers also were recognized with Excellence in Teaching Awards: Peter Olson, who teaches the sciences at Cape Henlopen High School, and Michele Thomas, who teaches science at Sussex Technical High School.
"The COVID-19 crisis has made this a challenging year for all, but especially for our students and teachers who have had to adapt and endure numerous challenges," Hall-Long said. "We celebrate their achievements today."
In addition to DBI, the event was sponsored by the University of Delaware, AstraZeneca and Fisher Scientific.