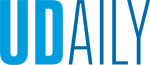 Three teams set to Make it Happen
Article by Meg Marcozzi Photo by MakerGym Staff March 24, 2021
UD student teams awarded over $5,000 to use in design, prototyping and fabrication of their projects
The inaugural Make It Happen Challenge showcased students from across the University of Delaware, all with one thing in common: a desire to bring their ideas to life.
The Challenge, presented by UD MakerGym and Horn Entrepreneurship, is a University-wide, semester-long student design competition that provides grants for making and innovation, targeting ideation, proof of concept, prototyping or small batch production. In addition to financial support, students receive training, tools, materials and mentoring.
Three teams won award packages for this semester, which include a monetary grant for supplies and materials, hands-on training and design consultation totaling more than $5,000. Congratulations to Sophia Angeletakis, a junior in the College of Health Sciences, and Metehan Cebeci, an honors junior in the College of Arts and Sciences, both of Hydra Cultivation Network; Sierra RyanWallick, a junior in the Lerner College, Michelle Yatvitskiy, a junior in the College of Arts and Sciences, both of UP Cycle Design and Samuel Koeck, an honors junior in the College of Earth, Ocean and Environment, of Coral Connectors.
The Make It Happen Challenge will be a biannual competition with a call for applications at the very start of the spring and fall semesters. For maker-related updates, reservations and virtual tour, visit the MakerGym website.
The MakerGym is an interdisciplinary design and fabrication studio, focused on student empowerment and collaboration. This creative space offers 3D printing, laser cutting, computer numerical control (CNC) router and mill, hand tools, work benches, sewing machines, water jet and wood shop, which complement and provide depth to existing making capabilities on campus in order to support education, research, and personal growth. All students have access to those resources including the necessary training and design consultation to help them turn their ideas into action. This is everyone's sandbox.
For further information, please visit: https://www.udel.edu/research-innovation/maker/spaces/makergym/