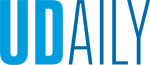 Funding student success
Article by UDaily staff Photos by Kathy F. Atkinson and Nikki Laws March 04, 2021
Student Support Services Program receives Department of Education grant
The vital work of the University of Delaware's Student Support Services Program (SSSP) will continue thanks to a new five-year, $1.7 million grant from the U.S. Department of Education.
One of the oldest programs of its kind in the country, SSSP has been an essential resource for low-income students, first generation students and students with disabilities since 1967.
Today, the program enriches student experiences by providing access to holistic support services for navigating University life. Students benefit from personalized counseling, free tutoring, financial aid and education, guidance on career and postgraduate opportunities and more. At the same time, the program fosters a sense of community among its 180 Blue Hens.
"SSSP has made a difference in the lives of many UD students," said Deputy Provost for Academic Affairs Lynn Okagaki. "We are honored to have the opportunity to continue this work with the support of the U.S. Department of Education."
Project Director Felicia Meekins added that students who are engaged in the program outperform their peers in a number of meaningful ways. "Our students have higher GPAs, are much more likely to persist in their education and, ultimately, graduate," she said.
Meekins also noted that the value of programs like SSSP is greater than ever. "The pandemic has necessitated a move to predominantly online learning. Students need help understanding how to succeed in this new and unknown environment. The funding we have received will ensure that this work can be done."
Student success
Past and current participants from across the University welcomed the news that SSSP has received a new round of funding. Here are some of their stories:
Senior English major Nana Ohemaa Asante says that the program has played an important role in her college career and her preparation for life after UD. "I became a member of SSSP during the spring semester of my sophomore year. Since then, the program has paid for four of my summer courses. It was such a relief to know that I would be able to finish my degree in time without worrying about financial debt from taking extra classes," she said. "SSSP has also helped me as I've applied to medical schools by sharing resources to improve my application and become a more competitive candidate."
Kobe Baker graduated in 2019 with a degree in anthropology and now serves as a museum educator with the Delaware Historical Society. He is one of many program alumni who remain active and involved in the program as a mentor. "I can't tell you where I would be if I didn't join SSSP. Because of the program, I was able to graduate on time and learn the key skills I needed to navigate professional life. And the staff members don't just support you as a student -- they continue to be there for you long after you graduate."
Nonso Iwu, a senior in computer science, calls the program "a family away from home." He said, "From the day I was accepted into the program, I was supported in a way that I had not experienced before. They have a personalized approach that focuses on my needs and experiences. Thank you SSSP!"
Isiah Hiatt, a senior studying pre-veterinary medicine, is pleased to see that future Blue Hens will benefit from the program. "The staff are the most down to earth people that you can talk to about anything. They gave me great advice on my veterinary school application. You really feel like they've been in your position and want to see you succeed. I know the program will now be able to help many students for years to come."
For future applicants and friends
The Student Support Services Program welcomes applicants throughout the year. Students must be first-generation, low-income or have a documented disability to apply.
For more information, visit the SSSP website and contact Project Director Felicia Meekins by email at fmeekins@udel.edu or by phone at 302-831-4555.
About Academic Affairs
The Division of Academic Affairs leads programs that promote excellence in faculty teaching, advance students' academic success and uphold the mission of the University of Delaware.
Academic Affairs is home to the Center for Teaching and Assessment of Learning and the University's Student Success Initiatives, two key resources for UD's community of educators and advisers.
The division enhances students' educational experiences through support services including the First Year Seminar, McNair Scholars Program, Office of Academic Enrichment, Student Support Services Program and University Studies Program.
In addition, Academic Affairs inspires intellectual discovery through opportunities provided by the Center for Global Programs and Services, Horn Entrepreneurship Program and Undergraduate Research Program.