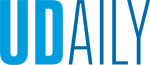 In Memoriam: Thomas Church
Article by Adam Thomas March 04, 2021
Campus community remembers noted chemical oceanographer
Thomas M. (Tom) Church, professor emeritus in the University of Delaware College of Earth, Ocean and Environment, passed on Feb. 11, 2021.
Dr. Church was many things in his career as a chemical oceanographer at the University of Delaware, and he was interested in chemical research at the air-sea interface for more than 40 years.
Carolyn Thoroughgood, who served for 20 years as dean of the College of Marine Studies (CMS), the precursor to the current College of Earth, Ocean and Environment (CEOE), said that Dr. Church applied for a faculty position and was among the first new CMS faculty to be recruited, joining the college in the 1972-73 academic year.
"Tom proved to be one of the early guiding lights who worked diligently to make CMS into a well-respected oceanographic institution devoted to all aspects of ocean study," said Thoroughgood. "While he held a Ph.D. in chemical oceanography, he never lost his liberal arts undergraduate background from Colgate, whether he was in the classroom, laboratory or on the high seas. His broad view of graduate education, not just as an opportunity to delve deeply into an interesting topic or question, but also to translate its significance in a broader context, was critically important in defining CMS's academic program offerings."
Dr. Church published more than 160 papers in prestigious journals, including Science and Nature.
"Tom was a premier scholar with a wry sense of humor and a focus on lifting up others around him, especially his students and junior faculty," said Mark Moline, director of the School of Marine Science and Policy. "Even after retirement, he was an ardent attendee of all of our seminars and always posed questions that cut to the heart of the matter. He loved to travel, meet with colleagues and experience cultures. The outpouring of comments and shared experiences about Tom from the community speaks to his positive impact, and he will be missed."
At Dr. Church's retirement party from the University of Delaware in 2014, George Luther, the Maxwell P. and Mildred H. Harrington Professor of Marine Studies, paid tribute to Dr. Church saying, "Throughout his entire career, Tom has taken a rigorous academic approach to both research and education. As Tom mentored his students and collaborators, he always challenged them to do their best. At the same time, he showed how generous he is. On a personal as well as professional note, it was Tom's encouragement that led me to the University of Delaware. I can easily say that Tom's mentorship has been one of the most important aspects of my professional career."
A tribute posted by the Bermuda Institute of Ocean Sciences (BIOS), at which Dr. Church worked in the 1970s when it was known as the Bermuda Biological Station for Research and at which he served as a trustee since 2001, noted that Dr. Church was instrumental in the early 1980s in the research of atmospheric transport of pollutants over the Western Atlantic and Bermuda. Working alongside atmospheric scientist Jim Galloway and others, he helped launch WATOX (the Western Atlantic Ocean eXperiment), which coordinated air and sea observations to investigate sources of sulfur in the marine atmosphere as part of the Joint Global Ocean Flux Study.
Through his work at the University of Delaware, he was active in promoting collaborations with BIOS.
Estella Atekwana, dean of CEOE, said that while she did not personally have the privilege to work with Dr. Church as a colleague, as he retired before her time at UD, he was known for his pioneering work on air-sea chemistry, particularly his work on trace elements in the coastal environment, which had wide-reaching impact on the air-sea interaction community. 
"From what I hear, Tom was very attentive and kind, cared about his students and early career faculty and would stop by and check on them regularly," said Atekwana. "Tom was generous with his time and thoughtful with his advice. Many in CEOE, in and outside his field, have greatly benefited from his pragmatic approach to interacting with and mentoring junior colleagues. I am grateful to Tom for his services to UD and CEOE, and we will certainly miss Tom. His legacy will live on within the walls of Robinson Hall and CEOE. Our sincere sympathies to his family."
Dr. Church is survived by his wife, Karen, eldest daughter Dorothy (Daisy), son Thomas Edward (Ted), and youngest daughter Aimee.