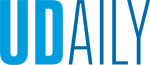 Graduate base tuition rate reduced by 50%
Article by Adam S. Kamras Photo by Kathy F. Atkinson March 11, 2021
Simpler structure makes UD graduate programs more competitive and affordable
As a result of a graduate tuition fee study conducted by the University of Delaware's Graduate College, along with an independent corroborative analysis by the UD Budget Office, new graduate tuition rates have been formally approved by UD's Board of Trustees and take effect for the fall 2021 semester.
The new base rate of $950 per credit replaces the previous $1,898 per credit rate that was frequently combined with various scholarships or discounts offered by individual programs and colleges to achieve a lower rate.
"In order to strengthen, diversify and grow the pool of applicants to our graduate programs, we redesigned our graduate tuition rate structure so we are more competitive, especially with our peer institutions," said Louis Rossi, dean of UD's Graduate College. "The University of Delaware offers exceptional graduate education opportunities, and slightly more than half of our graduate population consists of students who pay their own tuition. Studies show that most self-paying graduate students will apply to just one graduate program."
According to Rossi, the previous rate structure put UD at a competitive disadvantage among peer institutions and provided an incentive for the Graduate College to adjust its tuition structure to make graduate education more accessible and affordable.
"Quality is our principal strength, and to compete on quality, we must first be affordable and accessible," said Rossi. "Since many UD graduate programs offered various scholarships and discounted rates, the previous $1,898 base rate was not indicative of the actual rates paid by many students and placed UD graduate programs at a competitive disadvantage in terms of cost when compared to other universities."
While 90% of UD's graduate programs are classified at the new lower base rate, some programs have higher or lower rates based on various factors, including competitive market research and demonstrated success at their existing price point. As such, there are a number of graduate programs that attract students at rates above the base, and they remain at or near their existing rates. Similarly, some programs were priced higher than the new base rate, and the rate study showed they were not competitive with peer institutions. Tuition for these programs has been reduced to the base rate.
Graduate tuition rates are listed with each program on the Graduate College website. Specific program pages can be found via the program search tool on the Graduate Programs page.
"Graduate tuition rates have evolved over decades with some programs proposing discounted rates for a variety of reasons," said Rossi. "Since its formation in 2019, the Graduate College has worked collaboratively and strategically with the other colleges to make the exceptional graduate programs offered by the University of the Delaware more accessible to students. While we will continue to offer merit- and need-based scholarships, this tuition rate adjustment is one of several steps we are taking to advance graduate education at UD."