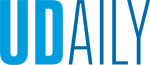 For the Record, March 5, 2021
Article by UDaily staff March 05, 2021
University community reports recent publications, presentations
For the Record provides information about recent professional activities and honors of University of Delaware faculty, staff, students and alumni.
Recent publications and presentations include the following:
Publications
Joan L. Brown, Elias Ahuja Chair of Spanish, has published a new book entitled Calila: The Later Novels of Carmen Martín Gaite (Bucknell University Press, 2021).The volume explores the last six novels by Spain's most honored contemporary woman writer. Its scholarship is enriched by the voice of Calila herself—as Brown called the author, who was a dear friend—as they conversed and exchanged letters during the composition of the novels. Because of their friendship, the author made several visits to UD. The first photograph in Brown´s book shows Martín Gaite after her first talk on campus in 1979, and the last photograph shows her after her last UD lecture (which would also be her last lecture in the United States) in 1996.
Maisha Carey, organizational development and learning librarian, and Julie Brewer, associate University librarian for human resources and organizational development, from the Library, Museums and Press, wrote the chapter, "Surfacing, Aligning and Sustaining Values to Strengthen Organizational Culture," for the recently published book Emerging Human Resource Trends in Academic Libraries.
Hamed Mahmudi, assistant professor of finance, is the coauthor of a paper, "Does Independent Advice to The Board Affect CEO Compensation?," coauthored with Tor-Erik Bakke of the University of Illinois at Chicago, recently published in the Journal of Financial and Quantitative Analysis. This research explores corporate boards' hiring of compensation consultants who help them decide how much to pay their CEOs and found that whether consultants are independent or have potential conflicts of interest strongly influences how much CEOs are subsequently paid.
Presentations
Mark Samuels Lasner, senior research fellow at the Library, Museums and Press, presented an online talk for the Friends of the Princeton University Library on Feb. 21. During his talk, Samuels Lasner highlighted the influence of Princeton's collections and collectors on the University of Delaware's Mark Samuels Lasner Collection. On Feb. 23, Samuels Lasner presented an online talk for the Grolier Club on "Uncle Ned's Bookplates." For that talk, he used materials from the Mark Samuels Lasner Collection to discuss bookplate designs by Edward Burne-Jones, Pre-Raphaelite painter and uncle to Rudyard Kipling.
Paige Morgan, head of Digital Scholarship and Publishing Services for the Library, Museums and Press, recently presented a virtual talk entitled "Building Collectivity through Working with Data" for the University of Houston's Recovering the U.S. Hispanic Literary Heritage speaker series.
To submit information for inclusion in For the Record, write to ocm@udel.edu and include "For the Record" in the subject line.