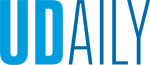 Preventing substance abuse
Article by Christy Mannering Photos by Michele Walfred and iStock June 17, 2021
Cooperative Extension brings life skills to Delaware teachers and youth
For the second half of 2019 into the first half of 2020, the Centers for Disease Control and Prevention (CDC) reported the highest number of overdose deaths ever recorded in a 12-month period — a staggering 81,000 across the nation.
While the latter end of that time range coincides with the onset of COVID-19, substance abuse among youth was a major, established public health problem well before the pandemic. The affliction impacts everyone from the individual, to their family, their school and their community.
So Delaware 4-H educator Lindsay Hughes is giving Delaware educators and public school students the knowledge to combat substance abuse. As a trainer in the Botvin LifeSkills Program, she works with groups like the Sussex County Health Coalition, New Castle County Prevention Coalition and Delaware school districts to educate on tobacco use, substance abuse and strategies for prevention and cessation.
"It goes beyond 'just say no' and scary statistics," said Hughes. "We teach youth about different life skills such as self-image, stress, communication and assertiveness to help youth make positive decisions for themselves."
The University of Delaware Cooperative Extension educator launched peer mentoring programs, including one in Seaford where high school students became mentors to area middle schoolers.
"Peer mentoring makes sense in programs that teach about sensitive matters like drug abuse, alcohol use and self-image," Hughes said. "Younger students look up to their peers in ways that differ from their interactions with teachers."
As a senior at Seaford High School, Tyesha Seymore participated in the training as a peer educator and health ambassador.
"When I went to the middle school to teach these kids, I wanted for them to become leaders and spread the word," said Seymore.
As Hughes worked to expand the program to more schools, the pandemic and lack of funding thwarted Hughes' in-person train-the-trainer opportunities, so she shifted online.
"You simply can't cancel the need for life skills and drug abuse prevention amongst youth," Hughes stressed.
Botvin LifeSkills Program reached such success that it is now the state of Delaware's preferred training methodology for prevention, intervention and life skills. This year Hughes was contacted directly by the Division of Prevention and Behavioral Health Services of the Department of Services for Children, Youth, and their Families to provide supplemental online training.
Despite the pandemic, the CDC reported good news — a decline in tobacco and marijuana use among Delaware middle schoolers in 2020. But the need to reach younger students continues to grow. While new data from the National Institute on Drug Abuse recently shows a reduction in the use of prescription stimulants in tenth and twelfth graders, use increased amongst eighth graders.
In a normal year, Hughes' in-person training is highly interactive. Bringing it online presented a challenge. Hughes optimized the sessions for Zoom. In addition to providing technical guidance, she spent time intentionally adjusting to smaller breakout groups to foster more intimate, meaningful reflections.
Hughes provided trainers with guidance in the virtual delivery of the program, session flow and the incorporation of materials and activities. Various Delaware school counselors reached out to UD after the training sessions to say thank you. Shelly Lazorchak, director of Prevention and Early Intervention Services in the Delaware Department of Services for Children, Youth and Their Families, lauded Hughes' efforts.
"Lindsay provided technical assistance and valuable expert advice incorporating her experiences with the program," said Lazorchak. "Participants found these sessions to be valuable. She made them feel more comfortable with the materials and their ability to teach the skills training to youth of all ages."