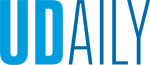 Applications open for DTCC tuition waiver exchange
Article by Human Resources Staff June 14, 2021
Lottery to be held Aug. 9
The University of Delaware Department of Human Resources is now accepting applications for the 2021-2022 Tuition Waiver Exchange Program lottery with Delaware Technical Community College.
This exchange program waives the fall and spring tuition for one dependent that is enrolled on a full-time basis (a minimum of 12 credit hours) in a degree-granting program at DTCC.
The deadline for submission for a DTCC Lottery Application is Thursday, Aug. 5. The application form can be found on the HR Benefits website: DTCC Waiver Exchange Lottery Application
Current recipients need not participate in the lottery. If you have questions, you may contact Human Resources by e-mail at hrhelp@udel.edu or by phone at 302-831-2171.
For further information, please visit: https://www.udel.edu/faculty-staff/human-resources/benefits/tuition-benefits/dtcc-tuition-waiver-exchange/