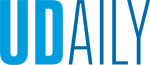 Four golfers win academic awards
Article by Athletic Department Staff Photos by Mark Campbell July 21, 2021
Blue Hens named Women's Golf Coaches Association All-American Scholars for the 2020-21 season
University of Delaware golfers Lexi Dart, Oihana Etxezarreta, Siena Ferrick and Lene Sperling were named Women's Golf Coaches Association (WGCA) All-American Scholars for the 2020-21 season, the organization announced in July.
Golfers must have a minimum cumulative GPA of 3.50 to earn the prestigious award.
Dart, who earned the award for the second consecutive year, competed in all six tournaments for the Blue Hens this spring. She ranked third on the team with a 76.33 average round, tied for fifth place at the Kingsmill Intercollegiate and was UD's top finisher at the UNF Collegiate. Dart is majoring in civil engineering.
Etxezarreta enjoyed an outstanding freshman season, as she was named second team All-Colonial Athletic Association and the team's MVP. She was the Blue Hens' top finisher in five tournaments, while her 74.56 average round is the sixth lowest in program history. Etxezarreta became the first freshman medalist in UD history when she posted an 11-shot victory at the Kingsmill Intercollegiate, while her third round 66 at the tournament is the second lowest round in program history. Etxezarreta is majoring in plant and animal science.
Ferrick, who graduated from Delaware in the spring of 2021 with a marketing degree, appeared in three tournaments this spring. She carded a career-low 75 during the final round of the Pinetree Collegiate, and earned the team's Sportsmanship Award.
Sperling, who earned her second WGCA scholar award in as many years, competed in three invitationals during the spring for the Blue Hens. Sperling is majoring in global enterprise management.