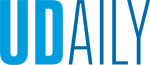 Keep Calm and Teach On 2021
Article by IT Communication Group July 29, 2021
KCTO workshop lineup to prepare instructors for fall semester
Registration is now open for the long-standing Keep Calm & Teach On (KCTO) workshop series running Aug. 17-19 and Aug. 14-26. These focused, just-in-time workshops will help anyone teaching at the University of Delaware — faculty, teaching support staff, adjunct faculty, and graduate TAs — to prepare for the upcoming fall semester.
All sessions will be offered through Zoom with in-person sessions being offered on Tuesday, Aug. 17 and Thursday, Aug. 19 in 116 Pearson Hall. In addition, UDIT University Media Services will be offering in-person classroom orientation sessions in 116 Willard on Tuesday, Aug. 17 and Thursday, Aug. 19.
With multiple workshops offered each day there are plenty of opportunities for instructors to connect with their colleagues and brush up on teaching tools and tricks. Workshop topics range from improving the student experience, to exploring classroom technology resources, to strengthening your teaching-with-technology prowess. With over forty sessions to choose from, there is something for everyone at KCTO.
Registration is required for all workshops except the Zoom-in syllabus consultations.
For further information, please visit: https://sites.udel.edu/kcto