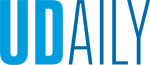 In memoriam: Charles Dunham
Article by Dante LaPenta Photo courtesy of University Archives July 29, 2021
Campus remembers professor emeritus, co-founder of UD Botanic Gardens
University of Delaware Professor Emeritus of Horticulture Charles Warren Dunham, formerly of Odessa, Delaware, passed away peacefully on July 1, 2021, in Bethesda, Maryland. He was 99.
Before his esteemed academic career, Prof. Dunham served his country during World War II; he fought in France behind the Battle of the Bulge with the 94th Infantry Division, earning a Bronze Star.
Prof. Dunham was a quiet but powerful presence in the Department of Plant and Soil Sciences (PLSC). He taught woody plant materials with a calm and steady demeanor to thousands of students in the 1950s, 1960s, 1970s and 1980s. He retired in 1984, after 30 years on the faculty.
"His passion for those plants was evident to his students," said Professor and Extension Specialist of Ornamental Horticulture Sue Barton, who was a student and teaching assistant at the time. "Charlie Dunham was a gem, and he will be missed."
Alongside Dick Lightly, Prof. Dunham created the original Clark Garden, the founding garden of the UD Botanic Gardens along Route 896 in front of Townsend Hall. The pair become aware of some fill soil available from the University and procured it to build the mounds. They proceeded to plant a wide variety of species needed for teaching plant materials. Dunham was continually proud of the ongoing development of UD Botanic Gardens. When the garden at the south entrance of Townsend Hall was planted, it was named in his honor.
Prof. Dunham was also a well-respected Cooperative Extension specialist. His research included weed control issues, which are major problem in the horticulture industry. Nursery professionals and landscapers could call Prof. Dunham with any question; he always had or found the answer.
In 1973, he worked with a team of interested nursery professionals to launch the Delaware Association of Nurserymen, now called the Delaware Nursery and Landscape Association. He served as the group's secretary until his retirement in 1984. His impact in PLSC was so great that, when he retired, two positions were created — a teaching and research position as well as a full-time extension specialist position.
He continued to garden in Odessa for many years after retirement and opened his garden to tours for students and industry professionals.