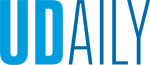 For the Record
Article by UDaily staff January 15, 2021
University community reports recent publications, presentations and honors
For the Record provides information about recent professional activities and honors of University of Delaware faculty, staff, students and alumni.
Recent publications, presentations and honors include the following:
Publications
Kianoosh Yousefi, a postdoctoral researcher at the School of Marine Science and Policy, published "Boundary layer formulations in orthogonal curvilinear coordinates for flow over wind-generated surface waves," Journal of Fluid Mechanics 888 (2020), A11. In this paper, the governing equations of fluid flow, including conservation of mass, momentum and energy balance, are derived in a surface-following coordinate system relevant to surface water waves. The development of the governing equations for fluid flow in a surface-following coordinate system is essential to investigate the fluid flow near an interface deformed by propagating water waves.
A paper titled "Extracting Revisit Intentions from Social Media Big Data: A Rule-Based Classification Model" authored by Srikanth Beldona, chairperson of UD's Department of Hospitality and Sport Business Management, and UD alum Kevin Liu was recently accepted for publication by the International Journal of Contemporary Hospitality Management. This paper address the idea that "repatronage is integral to relationship marketing and customer loyalty and ultimate success in the hospitality industry. This study takes a different approach in that it uses consumer-generated media in the form of open-ended text reviews as the source for the determination of revisit intentions. It develops and tests a rule-based classification model from big data that can be employed in the text analysis of open ended surveys using machine learning algorithms. The model paves the way for more advanced analysis of latent revisit intentions and the examination of its relationships with other key constructs in consumer behavior."
Carla Guerrón Montero, professor of anthropology with joint appointments in Africana studies, women and gender studies, and Latin American and Iberian studies, published the chapter "Ethno-ecological Community-Based Tourism from Within: Quilombo Tourism and the Quest for Sustainability in Brazil" along with quilombo leaders Laura Santos and Daniele Santos. The chapter was published in The Routledge Handbook of Community Based Tourism Management: Concepts, Issues and Implications (Sandeep K. Walia, editor. New York and London: Routledge, pp. 64-73, December 2020).
Presentations
Mark W. Seifert, director of Emergency Management, presented at the International Association of Emergency Managers virtual symposium, held Dec. 9, 2020. His presentation, entitled "SARS CoV-2 Testing Process – Using a Community-Based Model to Expand Testing on Your Campus," explained the successful use of COVID-19 testing models utilized at the University and by the state of Delaware. The symposium provided a virtual forum for emergency managers who are responsible for managing the "new normal" during the ongoing COVID-19 pandemic.
On Jan. 13, 2021, John Callahan, associate scientist at the Delaware Geological Survey, presented at the 101st American Meteorological Society (AMS) 2021 annual meeting, the world's largest yearly gathering for the weather, water and climate community. His talk, "Skew Surge and Coastal Flooding from Tropical Cyclones in the Delaware and Chesapeake Bays for 1980 -2019," was about identifying the tropical storms that generated the largest storm surges in the Delaware region, and investigating regional differences between the upper and lower portions of the bays due to the location of the storm tracks. Tropical cyclones, like all coastal storms, are multi-hazard weather events, with storm surge the most destructive and lethal hazard. In a changing environment, particularly in this region with high rates of sea-level rise, there continues to be a need to improve storm surge forecasting and implement strategies to assess the risk and minimize the damage of coastal flooding. This fits with the theme of the AMS conference, "Strengthening Engagement with Communities through Our Science and Service." His presentation accompanies a pair of forthcoming publications.
Honors
Alba Campo Rosillo, a doctoral candidate in the Department of Art History, has been named the 2020-22 Terra Research Fellow in American Art at the Museo Nacional Thyssen-Bornemisza. Over her two-year fellowship, Campo Rosillo will assist the Madrid-based museum with researching its modern painting collection, especially 19th-century American landscape paintings. Her research will support a new exhibition, publication and international symposium.
Srikanth Beldona, chair of the Department of Hospitality and Sport Business Management, has received a Literati Award 2020 for Excellence – Highly Commended for his paper "Technological disruptions in services: lessons from tourism and hospitality" which was published in the Journal of Service Management. According to the Emerald Literati Awards website, "For over 25 years the Emerald Literati Awards have celebrated and rewarded the outstanding contributions of authors and reviewers, not only to our journals and books, but to the body of knowledge itself." The Highly Commended paper awards reward the most impressive pieces of work published by Emerald Publishing throughout the previous year. Beldona's winning paper illustrates how technology disrupts industry structures and stimulates value co-creation at the micro and macro-societal level.
To submit information for inclusion in For the Record, write to ocm@udel.edu and include "For the Record" in the subject line.