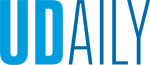 Safe Spring Dining
Article by Stefanie Gilreath Photo courtesy of Aramark January 29, 2021
Dining Services is ready to welcome more students this spring with safe dining options
University of Delaware Dining Services, managed by Aramark, is confident in its ability to once again adapt its operations to provide safe dining environments on campus this spring, amid the COVID-19 pandemic.
Dining Services' spring plans leverage learnings and feedback from fall and have been developed in accordance with the guidelines provided by the Centers for Disease Control and Prevention and the state of Delaware and the University, along with Aramark's EverSafe platform, designed to help mitigate the spread of COVID-19 and provide the most hygienic, safe environments for guests and employees.
Students living on and off campus, faculty and staff are welcome to dine on campus and will be asked to show their e-mail verifying successful completion of the daily health screening questionnaire when entering dining facilities. Dining Services also asks that the COVID-19 Return to Campus Guidelines be adhered to.
The Caesar Rodney Fresh Food Company and Pencader Dining Hall will open, along with the Trabant Food Court in Trabant University Center, Dunkin' in Perkins Student Center, The Nest's Marketplace in Morris Library and both P.O.D. Markets. The hours for these dining locations are available on Dining Services' website.
Both the Caesar Rodney Fresh Food Company and Pencader Dining Hall will provide the option to dine in or take food to go. To manage the flow and critical check points, guests will be asked to use designated entrances – the Academy Street Entrance at Caesar Rodney and the Main Entrance at Pencader for dining in and the South Green Entrance and Terrace Entrance, respectively, for to go. When taking food to go, it should be consumed or reheated within one hour of pickup. After one hour, any remaining leftovers need to be discarded.
To help students make a decision on dining options across campus, they will be able to view the occupancy in real-time of the Caesar Rodney Fresh Food Company and Pencader Dining Hall. Dining Services will once again partner with Density, a real-time people counting solution, to manage safe occupancies and to provide this information online, and near the entrances starting Wednesday, Feb. 10.
To help facilitate contactless service, the required method of dining from the restaurants in the Trabant Food Court and Dunkin' will be mobile-only ordering and contactless pickup using campus dining in the Grubhub app. Instead of waiting in line, members of the campus community should order ahead and pick up their food. Meal plan participants can also add their ONEcard to the Grubhub app to pay with points, Flex or meal exchange. The typical service fee of 59 cents will continue to be waived on all campus dining orders.
Meal exchange in Trabant Food Court will continue this spring for lunch, dinner and late night, Monday through Friday, at all restaurants. Trabant Food Court's coffee shop, under its new name Stomping Grounds, will feature coffee from Newark's local Little Goat Coffee Roasting Co.
Students living on campus, who are required to have a meal plan, have been automatically assigned the 14 Weekly meal plan and have until Friday, Feb. 26, to change it. Students living off campus are eligible for any meal plan being offered this semester. Meal plans can be changed or selected using the Dining Plan Change Request form in UDSIS.
Dining Services will also continue its partnerships with Good Uncle and Home Chef to provide additional dining options. Good Uncle is a food app that delivers food on and off campus. Students can add any value of Good Uncle Dollars to their meal plan and use them right in the app to have food delivered to Good Uncle drop points. Students can eat on campus and cook at home with Home Chef meal kits sent to their campus address. When selecting a meal plan, students can purchase a $120 Home Chef voucher.
Additional precautionary measures that will continue this spring include temporarily pausing the ability to bring guests into the dining halls, the use of personal reusable cups, mugs and containers throughout all dining locations, as well as Dining's $7 Fridays walk-in deal.
Any questions or concerns about dining on campus this spring can be directed to the Dining Services office by email at diningservices@udel.edu.