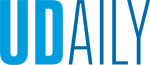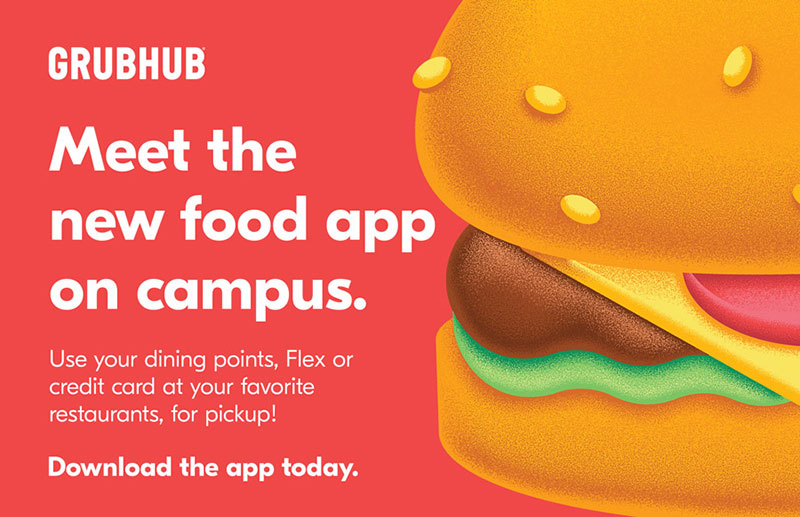 New app for ordering food on campus
Article by Dining Services staff September 18, 2019
Dining Services partners with Grubhub for campus food pick-up
Members of the University of Delaware community can now order food for pick-up from participating on-campus restaurants using the popular Grubhub app. The new partnership between Dining Services and Grubhub also allows clients to pay with any card –even the UD Onecard.
It's a quick and easy way to order and pay for on-campus food, with dining points, Flex or credit card, from any mobile device. Instead of waiting in line, UD students, faculty and staff can order ahead through the Grubhub app and pick up their food.
For those who already have the Grubhub app, follow these steps:
Open the Grubhub app, go to My Grubhub and under Settings, choose Campus dining;
Confirm the campus – University of Delaware;
Add campus card using your UD credentials; and
Browse restaurants on campus and start ordering.
For those who don't have the Grubhub app, download and sign up for the Grubhub app here, and then follow the steps above.
For first-time, on-campus pick-up orders, a $2 discount is now available by using the promo code MUNCH.
During the introductory period, now through Dec. 31, the service fee of 59 cents will be waived on all University of Delaware campus dining orders made through the Grubhub app. Beginning on Jan. 1, 2020, the service fee will apply.
For questions related to on-campus dining, please contact Dining Services at diningservices@udel.edu. For questions related to the Grubhub app, please choose Help under Settings in the app.