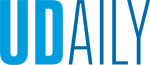 High honors
Article by Julie Stewart Photo by Kathy F. Atkinson | Illustration by Joy Smoker February 23, 2021
Prof. Thomas H. Epps, III named to American Institute for Medical and Biological Engineering College of Fellows
Thomas H. Epps, III, the Allan and Myra Ferguson Distinguished Chair of Chemical and Biomolecular Engineering at the University of Delaware, has been named to the American Institute for Medical and Biological Engineering (AIMBE) College of Fellows.
Epps, who has a joint appointment in the Department of Materials Science and Engineering and an affiliated appointment in the Department of Biomedical Engineering, was nominated, reviewed and elected by peers and members of the College of Fellows for outstanding contributions to the self-assembly of polymeric materials for drug delivery and gene therapy applications.
The AIMBE College of Fellows consists of the top 2% of medical and biological engineers in the United States. Epps will be inducted along with 174 colleagues who make up the AIMBE Fellow Class of 2021 at a formal ceremony during AIMBE's 2021 Annual Event on March 26.
"I am honored to be considered among the leaders in medical and biological engineering," said Epps. "I am immensely proud to be elected and to join other colleagues at UD, and elsewhere, who have received this honor." UD has a strong tradition of biological engineering, and other UD faculty members who belong to AIMBE's College of Fellows include Thomas Buchanan, Dawn Elliott, Jill Higginson, Kristi Kiick, LaShanda Korley, Kelvin Lee, Abraham Lenhoff, David Martin, Terry Papoutsakis and Millie Sullivan.
"Prof. Epps' election as a fellow of the AIMBE recognizes his tremendous gifts toward understanding applying polymer materials to a diverse range of applications, including living systems," said Eric Furst, Chair of the Department of Chemical and Biomolecular Engineering. "This work is relevant to engineering solutions to healthcare grand challenges, including the current pandemic. His colleagues frequently comment on his incredible versatility and how it stems from his commitment to collaborating, his exceptional attention to detail and understanding of how polymer molecular phenomena translate into different environments, and his commitment to graduate education that fosters the hard work and ideas of students and trainees."
Polymeric materials
Epps is an expert in polymeric materials for a wide variety of applications. For example, he has uncovered important insights about how nanocarriers used to deliver cancer treatment work and how to design them better. For this work, he has collaborated with colleagues such as Professor Millie Sullivan and students such as alumna Victoria Muir, now a doctoral candidate at the University of Pennsylvania.
Epps directs the $18 million UD Center for Hybrid, Active, and Responsive Materials (UD CHARM), which will drive forward fundamental materials science research with the potential to enable critical innovations in biomedicine, sensing and more. The center is co-directed by LaShanda Korley, Distinguished Professor of Materials Science and Engineering and Chemical and Biomolecular Engineering.
Epps is also the deputy director for the Center for Plastics Innovation, an Energy Frontier Research Center (EFRC) that aims to upcycle plastic waste into useful products, such as next-generation polymers. Korley is the center's director.
Epps, who joined the UD faculty in 2006, has received numerous honors, such as the Percy L. Julian Distinguished Award from the National Organization for the Professional Advancement of Black Chemists and Chemical Engineers (2020), the John H. Dillon Medal from APS (2016), the Owens-Corning Early Career Award from AIChE (2015), the Presidential Early Career Award for Scientists and Engineers (PECASE) (2009), the Air Force Young Investigator Award (2008), the National Organization for the Professional Advancement of Black Chemists and Chemical Engineers Lloyd N. Ferguson Young Scientist Award (2007), and a National Science Foundation (NSF) CAREER Award (2007), among others.
Epps also is active in the American Chemical Society, American Institute of Chemical Engineers, American Physical Society (Polymers Division), and Sigma Xi. He was elected a Fellow of the American Physical Society in 2017 and a Fellow of the Royal Society of Chemistry (FRSC) in 2018. He is a member of the Department of Energy Basic Energy Sciences Advisory Committee (BESAC) and an associate editor for the journal Science Advances.