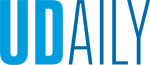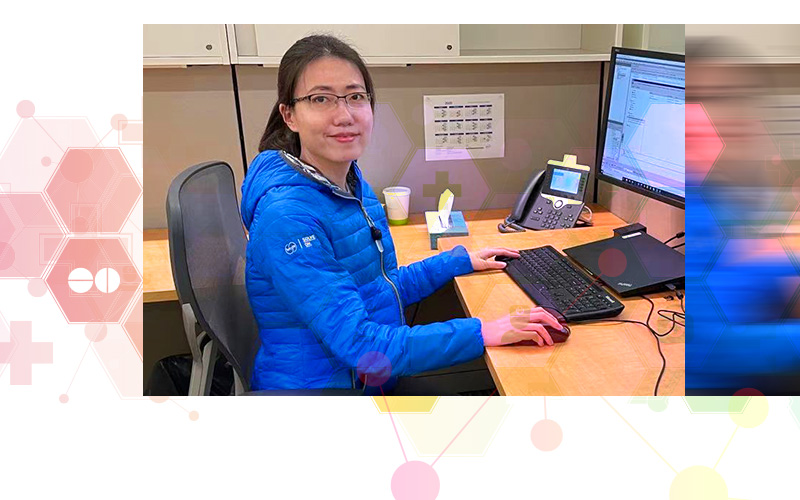 Pharma statistics
Article by Dante LaPenta Photo courtesy of Zhaoshu Zhang | Illustration by Jeffrey C. Chase February 11, 2021
Alumna Zhaoshu Zhang analyzes first-line clinical data for global biopharmaceutical company
University of Delaware alumna Zhaoshu Zhang is using her statistical abilities to examine clinical data. After graduating from the University of Delaware's master of science in statistics program in 2016, she began working at Incyte, a global biopharmaceutical company. Serving as a lead biostatistical programmer, Zhang analyzes data acquired in phase I to phase III clinical trials for new drug approval from the Food and Drug Administration (FDA).
"This job allows me to access first-line clinical data. I use the knowledge that I learned in the UD statistics program to process, analyze and integrate these data. Then we submit the new drug application to the FDA for approval," said Zhang. "It motivates me to let more cancer patients have the right medicine to get treated. The fulfillment is beyond the job."
Recently, her successful support of Pemigatinib submission led to its FDA approval in patients with cholangiocarcinoma, also known as bile duct cancer.
For up-and-coming statisticians, Zhang advises students to find opportunities to familiarize themselves with the data collection process and become well-versed in the functions of the analytics software SAS.
Already armed with a bachelor's degree in pharmacy and master's degree in chemistry, Zhang saw the wide application of statistics across many industries, including her desired landing spot — the pharmaceutical industry.
She chose UD because of the reputation of the Department of Applied Economics in providing internships for its graduate students.
"[The internship] bridges the gap between the knowledge I learned and real-world applications," said Zhang. "This experience turned out to be very crucial for me later in landing my first job."
She wasted no time in applying the lessons in her UD coursework to her graduate internship with DuPont Pioneer (now Corteva Agriscience). Zhang put the statistical models from her experimental design course into action — designing how to grow crops most effectively to reduce pest damage.
She credits the UD faculty preparing her for professional opportunities.
"Dr. Tom Ilvento gave me tremendous help and advice when I looked for an internship, including how to do case study, how to write a resume and prepare for an interview. I am indebted to him," Zhang said.