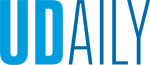 For the Record
Article by UDaily staff February 19, 2021
University community reports recent publications, presentations, honors and recordings
For the Record provides information about recent professional activities and honors of University of Delaware faculty, staff, students and alumni.
Recent publications, presentations, honors and recordings include the following:
Publications
Rudi Matthee, John and Dorothy Munroe Distinguished Professor of History, had his coedited Russians in Iran: Diplomacy and the Politics of Power in the Qajar Ear and Beyond (2018) issued in a Persian translation: Rusha dar Iran. Diplumasi va qodrat dar 'asr-e Qajar va pas az an (Tehran: Mo'assasa-ye Gostaresh-e Farhang va Motale'at, 2021). In addition, two of his articles were translated into Turkish: "Anti-Ottoman Politics and Transit Rights: The Seventeenth-Century Trade in Silk between Safavid Iran and Muscovy," Cahiers du Monde Russe 35 (1994); translated as "On yedinci yüzyılda Safevȋ Iranı ile Moskova arasındaki ipek ticaretinde ortaya çıkan osmanlı aleyhtarı siyasalar ve mürür hakları," Cihannüma Tarih ve Coğrafya Araştırmaları Dergisi 6: 1 (2020), pp. 197-229; and "The Decline of Safavid Iran in Comparative Perspective," Journal of Persianate Studies 8, (2015); translated as "Mukayeseli perspektif zaveyesinden Safevî İranı'nın inkirazı (Safavîler, Osmanlılar ve Babürlüler)" Cihannüma Tarih ve Coğrafya Araştırmaları Dergisi Sayı V/2 - Aralık (2019), pp. 171-208.
Kianoosh Yousefi, a postdoctoral researcher in the School of Marine Science and Policy, published "Momentum flux measurements in the airflow over wind-generated surface waves," Journal of Fluid Mechanics 895 (2020), A15. In this study, a detailed laboratory investigation of the momentum fluxes over wind-generated surface waves is presented. To this end, quantitative airside velocity measurements were obtained over wind-driven waves in the large wind-wave facility at UD's Air-Sea Interaction Laboratory. The airflow velocity measurements were acquired above wind waves using a combination of particle image velocimetry (PIV) and laser-induced fluorescence (LIF) techniques. The mean, wave-induced, and turbulent momentum fluxes are then examined, in detail, using a wave-following orthogonal curvilinear coordinate system.
Isai Jess Muñoz, professor of voice, and Oksana Glouchko, faculty collaborative pianist, have released Visca L'Amor: Catalan Art Songs of the 20th and 21st Century, (Bridge Records). The San Francisco Classical Voice calls it a "vibrant new recording distinguished by the quality of its unusual repertoire and the strength of its ardent musicianship." Fanfare Magazine gave the album its five-star rating, calling the project "a cultural milestone."
Presentations
Heinz-Uwe Haus, professor of theatre, has been invited by the National Defense Academy of Austria to join the Institute for Peace Research and Conflict Management for a Research Project "Foundations for Freedom and Security," which will create a new textbook for military officers' education. Aside from Haus' practical and academic work in theatre, he is also known for his public involvement in cultural and European affairs, which began with his political activity during the Peaceful Revolution in East Germany 1989/90. Since then, numerous publications in German, English, Greek and Romanian academic and literary magazines document his continuous participation in the ideological dialogue in Europe. His book Heinz-Uwe Haus on Culture and Politics (CSP, UK, 2019), coedited with Daniel Meyer-Dinkgraefe, won in Austria recognition as "a correction of the history blitter" (Johannes Berchtold, BMfLV). Haus will focus in the project on cultural identity, nation and ethnicity, Union versus Federal State, immigration and integration. At a recent Zoom presentation for the Austrian Defense Academy, he explained his concept for this wide-ranging topics: "allocating both an ideational dimension with coordinative and communicative functions."
Eileen Grycky, professor of flute in the School of Music, was featured in A Fantasy, A Folly & A Double Image, presented in the Brandywine Baroque's Concerts at the Flint Collection on Jan. 10, 2021.
Honors
Jing Qu, who earned her Ph.D. in materials science and engineering at UD in 2017, has been honored and selected chairperson of the Delaware chapter of the American Chemical Society. Currently a lab coordinator at UD, she provides support for the UD Advanced Material Characterization Laboratory.
In the midst of the COVID lockdown, Merideth Hite Estevez, associate professor of oboe in the School of Music, started the podcast Artists for Joy, a space for creative people to reconnect with the joy that made them want to be artists in the first place. Artists for Joy was a finalist in the 2020 Podcast Awards and has been downloaded almost 10,000 times since its publication in April 2020.
The Change Makers Leadership Conference, hosted in March 2020 by UD's Blue Hen Leadership Program office, has been selected as the gold winner of the 2020-21 National Association of Student Personnel Administrators (NASPA) Excellence Award in the category of fraternity and sorority life, leadership, student activities, student union and related. Each year, NASPA honors prominent higher education and student affairs leaders, programs and initiatives for contributions and impact on the field. The UD event, which was cosponsored by 15 departments and student organizations across campus, attracted more than 500 participants, including members of the UD community, students from regional colleges and members of the Delaware deaf community.
Steve Kramarck, associate director of University Student Centers, was elected to the Board of Governors of the Electronic Gaming Federation (EGF) in December 2020. He and six other leaders from various universities will work to develop the esports industry on the collegiate level. Kramarck, who serves as program director for UD's Esports, helps to coordinate getting the teams into various leagues, scheduling tournaments, recruiting players and making sure eligibility is met. "I'm excited to join the Board of Governors and look forward to EGF continuing its growth in the collegiate esports space," Kramarck said in an interview with EGF. One of the governing bodies for all Division I esports through high school and college, the EGF has as its mission to support the infrastructure of the sport and advocate for students. Tony Doody, director of University Student Centers, said, "I am excited that Steve was chosen to be on the board of EGF. I am confident that Steve's commitment to student development, wellness and leadership will inform his decision-making and help shape a bright and exciting future for varsity esports on the national stage." Kramarck's background and experience in broadcasting, media relations, communication and sports management is well-suited to EGF's mission to expand the development of collegiate esports. "While this is an honor for me personally, it also provides a chance to shine a spotlight on our program and represent it at a high level," Kramarck said." Delaware is positioned to be a national leader in esports and this honor is another step toward that goal."
Recordings
Alumnus Jon Smith, who earned his bachelor of music degree at UD in 2014, is a member of the group The Swingles, which has recorded and released a new album on which Smith performs and served as first-time editing engineer. Titled The Swingles: Snapshots Volume II, the album is now available on all platforms.
To submit information for inclusion in For the Record, write to ocm@udel.edu and include "For the Record" in the subject line.