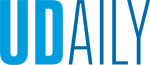 New format for Delaware Agriculture Week
Article by Michele Walfred Photo of wheat field courtesy of Delaware Department of Agriculture February 19, 2021
A 15-year in-person outreach event goes virtual in 2021
The planning committee for the annual Delaware Agriculture Week knew the safeguards to avoid spreading the coronavirus (COVID-19) would make the 15-year tradition look quite different for 2021. The event, typically held over four days at the Delaware State Fairgrounds, delivers research updates and best practices to farmers and growers, and industry professionals. On average 1,700 people attend to receive information, enjoy the camaraderie and for an opportunity to earn continuing education credits.
Fears of change, however, were unfounded. The first virtual Delaware Ag Week held its own, boasting more than 1,300 collectively in attendance.
"I applaud everyone's tremendous effort in putting together successful virtual Ag Week/Month programs," said Cory Whaley, UD agriculture agent in Sussex County and chair of the event. "Our team was able to provide timely, new, and relevant information to the ag community, as well as continuing education credits."
Delaware Agriculture Week is sponsored by the University of Delaware Cooperative Extension, Delaware State University Cooperative Extension, and the Delaware Department of Agriculture.
Taught by Cooperative Extension agents and specialists from UD as well as from neighboring institutions and leading agriculture industry experts, planners of Delaware Ag Week 2021 did not scale back on content, but mindful of "screen fatigue" reconfigured the schedule with shorter days and expanded the agenda from a week to one month. For 2021, Delaware Agriculture Week became Delaware Agriculture Month.
As a result, the event continued to cover a wide array of topics, including presentations by the Fruit and Vegetable Growers Association of Delaware (FVGAD) aquaculture, agronomic crops, commercial poultry, and small backyard flocks, small ruminants, hay and pasture, and risk management's "Got Your Back" program, which focuses on managing farm stress and building resiliency, and a session on hemp production.
Attendees heard from experts in weed science, entomology, plant pathology, horticulturists, and family and consumer science agents to name a few. Special sessions focused on stakeholder education for Delaware Nursery and Landscape Association's (DNLA) annual Expo and a spotlight on racial equity through urban agriculture, sponsored by the Delaware Urban Food and Farm Coalition (DUFFC).
"We had great participation in our first virtual urban ag session," said Carrie Murphy, extension horticulture agent and facilitator of the DUFFC program. "Our keynote Duron Chavis was nothing short of inspirational. The program also incorporated networking, sharing, and open discussion — all very productive and well-received"
Feedback for the DNLA's Horticulture Expo, which drew hundreds over a three-day schedule, was enthusiastic. "The industry was extremely responsive to the Zoom format," said Sue Barton, UD professor of horticulture and extension specialist. "There were many comments and questions posed in the chat box."
Since the initial shutdown in March of 2020, most presenters were adept with distance-learning technology such as Zoom. Concerns about first-time users, bandwidth, and connectivity were, for the most part, unrealized.
Of course, the virtual format came with pros and cons for attendees. Everyone had a first-row seat as familiar experts and guest speakers presented directly to devices and computers rather than projections in a large hall. Conversations and feedback occurred in chat rooms. Answering a few survey questions replaced waiting in lines to receive nutrient management, pesticide, and certified crop advisor credits. And while a few minor technical hiccups surfaced, those incidents were far less than expected. Catching up with friends and colleagues over a catered lunch was undoubtedly missed.
Two versions of Zoom were used by planners — Zoom meetings, facilitated by program moderators, and UD's Zoom webinar, hosted centrally by UD's Media Services. The latter was simulcasted live on YouTube, Facebook, and UD Live Stream.
UD Live Stream brought in more than 100 attendees to both the commercial poultry and backyard poultry sessions.
Almost every presenter reported an engaged audience. "The feedback offered in chats and gathered from attendees were overwhelmingly positive," said Gordon Johnson, UD assistant professor, and extension fruit and vegetable specialist. Johnson co-moderated four half-day sessions on behalf of the Fruit and Vegetable Growers Association of Delaware (FVGAD).
The UD produce safety team and the Delaware Department of Agriculture also held an all-day, virtual Produce Safety Alliance Grower Training. Johnson pointed to evaluation and real-time comments — "Excellent training — I learned a lot" and "Plenty of opportunities to improve on," and "I really enjoyed the content, thank you so much," — that were encouraging to receive.
Kali Kniel, UD professor of microbial food safety, presented information on COVID-19 and vaccination in the processing vegetable session and was met with kudos. Johnson reported one comment which attested, "Thank you. This section might be even more important than all the other information learned today."
"We received positive feedback on structuring the talks by commodity, and one attendee said they took away more than in past years," said Jarrod Miller, UD assistant professor and extension specialist in agronomy, who moderated sessions on agronomic crops.
More than 170 attended a lambing and kidding workshop, featuring guest presenter Dr. Kevin Pelser from Virginia Tech, said Susan Garey, UD animal science extension educator. In addition to Delaware, the session drew visitors from California, Colorado, Illinois, Maine, Maryland, Washington and Wisconsin.
After the session, Garey received an email from an attendee who said in part, "I just wanted to reach out and say how great this workshop was and filled with wonderful information. My husband and I have already used multiple things we learned, as we're right in the middle of lambing over here. Thank you to you and your great team."
Michelle Rodgers, UD associate professor and director of Cooperative Extension, knew her team would rise to the occasion.
"Extension's ten-month experience with virtual outreach was evident during Delaware Ag Week, delivering research findings and certification education that sustains agriculture — Delaware's largest industry," Rodgers said.
"Our staff didn't miss a beat, and neither did our audience of farmers, growers, and industry professionals. I am so proud of all."