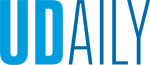 Estella Atekwana on being a 'first'
Article by Adam Thomas Photos by Kathy F. Atkinson February 24, 2021
Dean of UD's College of Earth, Ocean and Environment reflects on being a Black woman in geoscience and a career full of firsts
With Black History Month — and every other month — in mind, Estella Atekwana, dean of the University of Delaware's College of Earth, Ocean and Environment (CEOE), discussed her career as a Black, female scientist in the geoscience field in a question-and-answer interview.
Q: Could you give some background about yourself and your experience as a Black, female scientist in the geoscience field?
Atekwana: Like many geoscientists, I started out wanting to be something else and stumbled onto an intro to geology course that hooked me forever. Because I was good in science and math, I was destined to become a physician — as prescribed by my parents and family — and my sister was to be the lawyer. She actually ended up being a fantastic lawyer and is now a judge in the Supreme Court of Cameroon. My parents equated these professions with prestige, success and wealth.
But as a Black kid growing up in Cameroon (which is probably the same for Black kids growing up in America today), career options to me were to become an engineer — though there weren't many engineers where I was growing up that were female — or I could become a medical doctor. Of course, every parent aspired for their kids to go that way.
My story ended up different, however, as my medical school plans got derailed by that intro to geology course I took in high school. First, I was challenged by the teacher who told us that girls did not do well in geology and essentially held back the progress of boys. I was determined to prove him wrong and I did because I was the best student in my class. He was an amazing geology teacher, and he ignited a love for earth sciences in me. After my first year in college, I abandoned the medical school idea and instead pursued a career in geosciences.
Q: How was your experience transitioning to higher education in the United States?
Atekwana: I completed a B.S and M.S. in geology from Howard University in Washington, D.C. My experience as a Black person when I was at Howard University, of course it's a Historically Black University (HBCU), and so I felt quite at home coming from Africa to Howard. I didn't see any difference because it was a school that was predominantly Black and I had come from Cameroon which was all Black. Afterward, when I went on to Dalhousie University in Halifax, Nova Scotia for my Ph.D., that's when I really began to notice that 'Oh, I am different. I am in a different place.' This was a culture shock for me because I was typically the only Black person and sometimes the only female in most of my geophysics courses.
Throughout my career, I have been a lot of "Firsts" and "Only." I was the first female and first Black faculty to be hired by the geoscience department at Western Michigan University (WMU), which was my first job. I was also the youngest. This was a tough period in my career with no mentors that looked like me. I really struggled during those early years and recognized then the value of mentoring. At professional meetings, I also felt isolated because, again, there were few that looked like me.
I was excited to join the faculty at Missouri University of Science and Technology (MS&T) because there was one female faculty who also happened to be Black. We immediately bonded and have remained best friends. At Oklahoma State University, my husband and I were the first Black faculty to be hired by the department and I became the first Black and first female head of the Boone Pickens School of Geology. This too presented its own challenges. I was also the first Black faculty to become a Regents professor in the history of the university, as well as the first Black Eminent faculty (which is the equivalent of UD's Alison Professor). Because of the challenges I faced, I have committed to mentoring early career faculty to help them succeed. Having a strong network and social capital is essential for career advancement. I am glad to say that together with Deputy Dean Fabrice Veron, we have established a college-wide mentoring program for our early career faculty.
Q: What does it feel like to be the "first" or "only" Black faculty member in an academic department or institution?
Atekwana: It's lonely. You have a hard time because people don't know how to relate to you. They have been used to being a very homogeneous community and all of a sudden, it becomes heterogeneous. They don't know how to deal with that outlier and in many cases, they leave the outlier alone. Meanwhile, the outlier wants to be part of that community. You find yourself in isolation, you find yourself lonely. You go to meetings and you find people congregating and talking to each other and you're left alone.
If you think about the ramifications of that isolation, in our profession, networking is so important. That's where you find collaborators to write papers, proposals and to establish research programs. When you're different, it is hard to make those collaborations and establish these networks. That is where I think the underrepresented minorities are disadvantaged. We have to make a deliberate effort to get out of our comfort zone to reach other people and engage them. That's really what we must do to enhance diversity and create a more inclusive workforce.
Q: What to you, personally, is the importance of Black History Month?
Atekwana: Black History Month is a time of celebration of the African diaspora and it began as a way of remembering important people as well as recognizing and acknowledging their contributions. History is important because knowledge of the past helps to shape the present and the future. As humans, we are lost without knowledge of our past, so Black History Month is an important period for me to reflect on the many events of the past that have affected African Americans as well as the contributions of many who paved the way for people like me to enjoy the privilege of the position I now occupy as Dean of CEOE. I have participated in Black History Month by speaking to many K-12 students throughout the country who, as part of their class projects, have chosen to write about me and my contributions to science. It's been delightful to work with these students who want to learn about their past and some of the Black scientists that have influenced their fields that they can look up to.
My main contributions to geosciences have been in the development of an interdisciplinary research program that pioneered a new sub-field in geophysics known as biogeophysics which has inspired a young generation of near surface geophysicists. Biogeophysics uses geophysical methodologies to investigate biosignatures in rocks left by microorganisms. Exciting potential exists to use this knowledge to investigate microbial mediated processes and rock transformation and the search for life on other planets
Q: Has the representation of Black scientists in the field of geoscience, specifically, changed since you entered the field?
Atekwana: Well, I am one of a handful of Black female geoscientists. And frankly, the needle has not moved much. A recent study showed that over the last 40 years and despite efforts made in enhancing diversity in the geosciences, as a field, we continue to be the least ethnically diverse of all STEM fields.
No real progress has been made and in fact, less than 35 African Americans have earned a Ph.D. in the geosciences in the last 35 years. I am one of only a few. I believe my story — with career choices based on family desires — is part of the explanation why there is a lack of diversity. Simply put, there is a lack of exposure of geosciences to underrepresented, minority communities as a prestigious science with viable stable career options.
We need to have more representation because representation inspires, and that's why we have to work hard to diversify.
Q: What is your personal commitment, and CEOE's commitment, to increasing diversity, equity and inclusion at the University of Delaware?
Atekwana: Earth's grand challenges such as climate change and environmental degradation are complex problems affecting humans today and disproportionately affect communities of color. I am committed to changing representation in the earth, ocean and space sciences. Through my efforts and in collaboration with other faculty colleagues, I have worked hard throughout my career to diversify both the faculty and student body, first at WMU and then at MS&T, OSU and now at UD. The future of the workforce should be diverse, equitable and just.
Since arriving at UD, I established the HUGS Fellowship to recruit Historically Underrepresented Graduate Students. We also have some funds to do the same for undergraduate students.
We know that diversifying the faculty can help with diversification of the student body so I am totally committed to diversifying our faculty. I have worked with the chairs and director [of CEOE's Departments and School] to ensure that faculty committees are diverse. We have also made great strides in faculty diversity by increasing the number of female faculty hired. In 2018, all the new faculty hired were female. I am working hard to make sure our female faculty are promoted to the rank of full professor so that they can occupy leadership positions. We have also hired a more diverse staff.
Finally, diversity does not necessarily mean inclusion. Inclusion speaks to the culture of an organization. It is respecting all people, making them feel welcome, and appreciated as valuable members of the community. Lack of inclusion is a major reason for a leaky talent pipeline. At CEOE, our IDEA committee has made a commitment to enhance diversity, equity and inclusion. Our faculty, staff and students have participated in a variety of workshops including: implicit bias, code of conduct and bystander intervention to promote a good climate in our work environment. This will enhance our ability to retain the diverse faculty, staff and students that are part of our CEOE family.
These commitments are important because this is the only way we can accomplish our strategic initiative of building a diverse and inclusive university. There is strength in having diverse voices at the table. This is the future of our university and the nation.
Q: Is this a good time for aspiring young Black scientists to enter the geoscience field?
Atekwana: With the recent killings of George Floyd, Breonna Taylor, and Ahmaud Arbery, there has been a renewed call for the diversification of the earth, ocean and space sciences workforce, which I believe is the science for the 21st century. A growing world population is accelerating environmental degradation and increasing the demand for food, energy, water and critical mineral resources. Combined with the daunting impacts of climate change and natural hazards, there will be a strong demand for geoscience knowledge to address these complex problems.
Such a demand will naturally lead to more jobs and career opportunities. Climate change is an existential threat facing humanity today and disproportionately affects communities of color. President Biden— our Blue Hen alum — has made climate change one of his top four priorities. We will need all hands-on deck, especially from communities of color, to address the climate threat and build more resilient and sustainable communities. There are plenty of opportunities for Black geoscientists to be part of the solution to many of the problems facing society today.
Lastly, I want to dispel the "Indiana Jones" image of a geoscientist, which makes the field less attractive to Black scientists. Geosciences is not all about rocks and hammers and climbing mountains. Our college provides students with a collage of different pathways for geoscience careers. We have faculty using robots to acquire data, others using big data, machine learning, and artificial intelligence to address societal problems such as water, food, energy. We have faculty that do computational work and numerical modeling. We have faculty who use chemistry to study the earth and the oceans. There are hydrologists who study the flow of water and its quality and management. We have marine scientists that study different aspects of the world's oceans including biology, geology, chemistry, and physics. We also have faculty who work on providing data to shape policy for the benefit of our society. Geosciences is full of potential for one to make impactful discoveries. The successful landing of NASA's new rover Perseverance on Mars was another great example of what a geoscientist can do. Among other goals, Perseverance will search for evidence of ancient life. So, as a Black geoscientist, if you dream big, you can get to the moon or Mars and beyond.