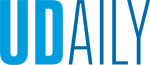 Disease fighters
Article by Tracey Bryant Photo illustration by Jeffrey C. Chase December 10, 2021
Two UD alumnae selected for prestigious biomedical research program
Zoom in, deep down to the human body's basic building blocks, and that's where you will find Hannah Duffy and Yasmin Mann focusing their attention. The two University of Delaware alumnae recently were accepted into a unique doctoral program that is preparing them to take aim at some of the most insidious diseases plaguing the world, including cancer and Parkinson's.
The two Blue Hens, both Honors graduates, have been named National Institutes of Health Oxford Scholars. This prestigious program allows students to pursue their doctoral degrees in biomedical research over about a four-year period, with half the time spent at NIH labs in Bethesda, Maryland, and the other half at either Oxford or Cambridge University in the United Kingdom.
"I was thrilled to be accepted into the program," said Duffy, who holds both bachelor's and master's degrees in neuroscience from UD. "I was really excited about the opportunity to lead an international collaboration in this way. I couldn't wait to get started."
Mann, who earned her bachelor's degree in biology and neuroscience at UD, was equally ecstatic to be selected. She wants to become a university professor and pursue cancer immunotherapy research, as well as mentor the next generation of scientists.
"I was extremely grateful for the opportunity to obtain my Ph.D. through such a unique program where I get to perform research at such world-renowned facilities," she said. "I felt as though my hard work as an undergraduate paid off and that this program was a great way to start the next chapter of my career."
Mann is pursuing a Doctor of Philosophy in Biomedical Sciences under the mentorship of Dr. Naomi Taylor and Dr. John Glod of the National Cancer Institute at NIH and Dr. Hashem Koohy of the Radcliffe Department of Medicine at Oxford. For her research project, she is using bioinformatic techniques to optimize chimeric antigen receptor (CAR) T cell therapy, in which T cells, the body's infection-fighters, are modified so that they can more effectively recognize and attack cancer cells.
Duffy's research focuses on a gene called GBA that has been linked to both Parkinson's, which is the second most common neurodegenerative disease, and Gaucher disease, a rare inherited disorder where a damaging buildup of lipids occurs in various organs because the person is missing the enzyme that breaks down these fatty substances.
Working with her mentors, Dr. Richard Proia of the National Institute of Diabetes and Digestive and Kidney Diseases at NIH and Professor Frances Platt at Oxford, Duffy is examining how mutations at the GBA gene can impact different cell types in the central nervous system and how this may play a role in disease development.
Both Duffy and Mann said their UD education prepared them well for their doctoral programs, where their initial days of "basic training" have been filled with a range of tasks — from learning new techniques such as flow cytometry, which measures the number, size and nucleic acid content of cells, to keeping current with the scientific literature and participating in team meetings and seminars.
"I am thankful for the research opportunities I had as an undergraduate," Mann said. "By completing a senior thesis and participating in summer research internships provided by UD, I gained valuable experience and was better prepared for this program. For interested students, I recommend getting involved in research as well as activities outside of the lab including clubs and volunteering activities."
Now, as an NIH Oxford Scholar, Mann said she will begin establishing herself in the field and making connections with scientists in the U.K., as well as in the U.S.
"I hope to continue working with those I meet as I truly believe collaboration is crucial for generating high-impact science," Mann said. "I also wish to give other students the opportunity to participate in such cross-Atlantic collaborative projects, especially those from minority backgrounds like myself."
Duffy said the independent research projects she worked on in Professor Tania Roth's lab during her undergraduate and master's programs at UD have been critical to her success.
"That experience not only inspired me to pursue a Ph.D., but also gave me invaluable experience in leading a research project," Duffy said. "I'm very grateful for all of the mentorship and advice that Dr. Roth gave me during my time at UD and beyond."
Duffy now will have the opportunity to lead a large research project between two labs in two different countries.
"This will be very helpful in preparing me for a career in research," she said.