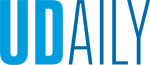 Fall 2021 UpDate for Dec. 8
Article by UDaily staff December 08, 2021
Information on the employee vaccination mandate, ways to safeguard your health, the importance of flu shots and more
Visit www.udel.edu/coronavirus to keep informed about the latest updates and guidelines. This comprehensive site highlights the latest information about UD's response, as well as frequently asked questions and a data dashboard on current campus statistics. Have a specific question? Check the FAQs, which are updated regularly as questions come in to coronavirus@udel.edu.
Employee vaccination mandate update: The Executive Order from the federal government requiring COVID-19 vaccine for all UD employees has halted as decisions play out in the federal courts. All coronavirus health and safety protocols, including weekly testing for those who are not vaccinated, remain in place.
Safeguard your health: With the emergence of the new omicron variant of the coronavirus and increased cases across the country of the delta variant, it is critical that everyone takes steps to ensure the health and safety of this community. A message to the UD communityon Dec. 6 spelled out six important steps, including getting vaccinated and/or getting the booster shot, uploading your COVID-19 vaccination card and getting tested before and after travel.
Get a flu shot: The Centers for Disease Control and Prevention recommend that everyone over the age of 6 months get a flu vaccine every season, with rare exceptions. Vaccination can reduce flu illnesses, doctors' visits and missed school or work, as well as prevent flu-related hospitalizations and deaths. The vaccine is widely available at many local drug stores, or you can use the CDC's Flu Vaccine Finder. For UD students, flu clinics are offered every Friday through Dec. 17 at Student Health Services, and appointments may be booked online.
Vaccination clinics on campus: Two COVID-19 vaccination clinics are coming up on campus. On Wednesday, Dec. 22, a second dose pediatric clinic for children ages 5 to 11 will be held from 3-6 p.m. at Clayton Hall. On Wednesday, Jan. 5, a clinic from 10 a.m.-2 p.m. in Room 106 of Pencader Dining Hall will offer vaccinated individuals a booster shot of Pfizer or Johnson & Johnson vaccine, and unvaccinated individuals will be able to get a first dose of the J&J vaccine.
Need more options to get the COVID-19 vaccine or a booster? Many area pharmacies are now offering COVID-19 vaccinations and booster shots. In addition, the Hudson State Service Center, 501 Ogletown Rd., Newark, holds vaccination clinics from 8:30-11:15 a.m. and 1:15-4 p.m., Mondays through Fridays. Walk-ins are welcome, and there is no cost. The center has all three vaccines and can also administer child vaccinations. Questions? Call 302-283-7570.
Research town hall: The next virtual research town hall will be held Monday, Dec. 13, from 1–2 p.m. Julie McGee, director of the Interdisciplinary Humanities Research Center, will join the town hall to share information about the center's activities. Please register to attend. Contact UDResearch@udel.edu with your research-related questions.
Students, submit vaccination/booster documentation now to avoid account holds: Members of the UD community who will be using campus facilities for the first time this Winter Session must provide proof of vaccination by Jan. 1. Instructions for providing documentation are found on the Student Health website.
Blue Hens should also update their records when they receive their COVID-19 booster, which is widely available now at local pharmacies.
Testing opportunities: Members of the University community have multiple testing opportunities available to them on the Newark campus each week: two every Monday, Wednesday and Thursday, three every Tuesday and one each Friday. For specifics on campus surveillance testing and community testing, visit UD's coronavirus site.
Don't forget to check in: All members of the UD community who are on campus must complete the daily health screening at covidcheck.udel.edu. Several University facilities are reviewing the Daily Health Check to affirm your status to be on campus safely, including at all dining halls, the Little Bob, the Morris Library and the museums. In addition, all faculty have been given the option of checking compliance in classrooms. Learn more about the Daily Health Check in this short videoprepared by Student Life.
Wear your mask: In keeping with guidance from the Centers for Disease Control and Prevention, masks are required in all University indoor facilities, with limited exceptions, whether individuals are vaccinated or not. In classrooms and indoor campus spaces, mask use and physical distancing continue to be highly effective at slowing the spread of the coronavirus. To maximize health and safety, everyone should put on their masks before entering a building.
Testing positive or coming into contact with someone who has: Guidelines on what to do if you test positive for COVID-19 or if you come into close contact with someone who has tested positive are detailed in the COVID-19 Testing section of the Frequently Asked Questions on UD's Coronavirus website. Students are reminded to check the Student Health Services website for additional information.
Support available: The Employee Assistance Program is now provided through ComPsych GuidanceResources. This is a free program available for State of Delaware Group Health Plan non-Medicare members and their dependents. As part of ComPsych's commitment, EAP services are available through the end of the national COVID-19 public health emergency to all state of Delaware employees, including temporary, casual, seasonal and benefit eligible employees who are not currently enrolled in a state of Delaware Highmark Delaware or Aetna health plan. In addition, Employee Health and Wellbeing has a variety of resources available to assist employees.
Questions? Send an email to coronavirus@udel.edu.