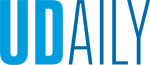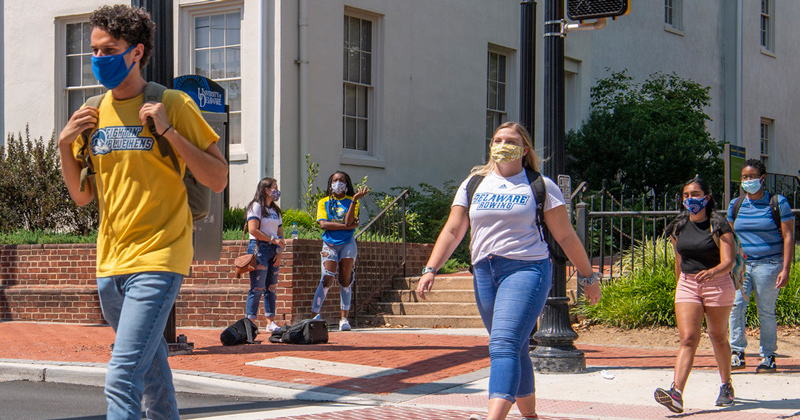 New things for fall
Article by Sarah Goldfarb and Andrea Boyle Tippett Photos by Kathy F. Atkinson, Evan Krape and Monica Moriak August 16, 2021
From new buildings to new majors, check out the things you don't want to miss on UD's campus
Whether you're just setting foot on the University of Delaware's Newark campus for the first time this fall, returning after a summer away or perhaps reacquainting yourself with the place after a pandemic hiatus, there are plenty of changes and additions to look forward to as you are welcomed back to the thriving campus that more than 23,000 Blue Hens call home. From new buildings to new majors and everything in between, check out the things you don't want to miss this fall.
The Whitney Athletic Center (+ UD's most Instagrammable new spot on campus): The new integrated hub for training and academics is a one-stop shop for Blue Hen student-athletes. This 90,000-square-foot innovative facility houses sports performance on the first floor: athletic training, hydrotherapy, performance nutrition, sport psychology, sports medicine and the Joe and Dana Flacco and Family Strength & Conditioning Center, built with the philanthropic support of NFL quarterback and 2008 UD graduate Joe Flacco and his wife. This 10,000-square-foot weight room was created to help elite athletes become the best versions of themselves.
On the second floor is an integrated center for student success that includes study space, academic advisers, career readiness and leadership development offices and the Whitney Kitchen as an on-campus dining facility for student-athletes who no longer have to trek back to the center of campus for meals.
Next to the Whitney Center is Delaware Stadium. Built in 1952, the stadium's iconic field has been the site of amazing moments, including six national football championships, and has been the location of countless memories for the Blue Hen faithful. In 2020, UD completed a stadium renovation with upgraded seating and new club spaces for an enhanced fan experience and a state-of-the-art press box.
And you can't miss the new Go Hens sculpture right outside of the Whitney: It's quickly making its way to the top of the list of best campus spots for a photo op.
Worrilow Hall: A mainstay of the College of Agriculture and Natural Resources has been refitted and reinvigorated. A major renovation to Worrilow Hall transformed it into a state-of-the-art, open-concept laboratory for the next generations of agricultural change-makers.
The new space also includes equipment for UDairy Creamery dairy processing and cheese production, as well as a student test kitchen. Fun Fact: Worrilow's anatomy lab was featured in a recent Apple advertisement.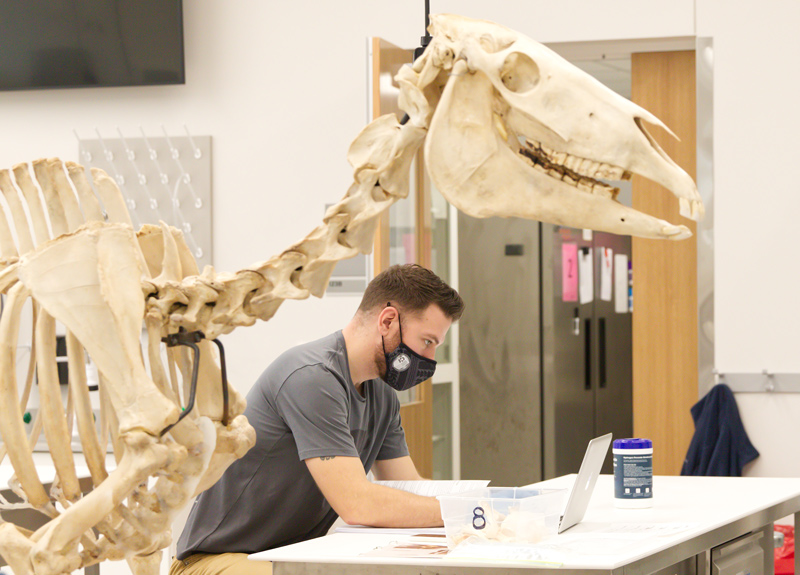 UDairy: You can now enjoy the deliciousness of UDairy ice cream closer to the heart of campus. The new UDairy Creamery Café opened this summer in the Barnes and Noble University of Delaware Bookstore at 83 East Main St.
Similar to the flagship Creamery location at 535 South College Ave., the café serves UDairy Creamery favorites, including ice cream, waffle cones and cheese, as well as a full coffee drink menu and light fare. And you'll find UDairy Creamery cheese in the sandwiches.
Warner Hall: This fall, students can visit a new "neighborhood of wellbeing" on UD's South Green. Formerly UD's all-female residence hall, Warner Hall has been renovated to accommodate the University's health services for students. 
The new Wellbeing Center at Warner Hall will house the Center for Counseling and Student Development as well as Student Wellness and Health Promotion, next door to Student Health Services in Laurel Hall, a clinic that offers primary care, women's health services and emergency care exclusively for students. 
With confidential individual services, group programs and resources, themed programming, relaxation spaces and more, the new space represents a fresh chapter at the University of Delaware where every aspect of student wellbeing is prioritized. 
Whether students are seeking support for their health, searching for space to connect with their community or pursuing activities that help them thrive, they will find these opportunities in the Wellbeing Center at Warner Hall. 
Perkins Student Center: When's the last time you stepped into the student center on Academy Street? If it's been a while, things are going to look quite different: There are new seating areas in the redesigned Scrounge offering unique spaces to meet, with different styles of collaborative seating for groups of all sizes, making it a campus destination for activities, studying and enjoying a meal. Dunkin' is now a stand-alone store delivering a unique coffeehouse experience. 
A new indoor/outdoor diner will serve up all-day breakfast and staple comfort foods. The Den by Denny's diner will operate independently from other dining stations in Perkins, allowing it to stay open late. Finally, UD has an on-campus place to grab a bite after a late night of studying.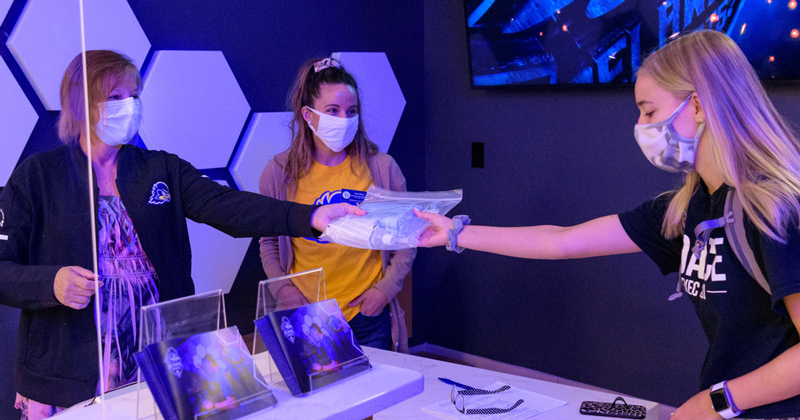 This fall, the University Student Centers and the Division of Student Life will host Perkins Live, a free Friday night program for all UD students. Perkins Live will be held in-person in the Perkins Student Center for 10 weeks, from Sept. 3 through Nov. 5. Check-In starts at 9:45 p.m., with novelties and a snack bar open at 10 p.m. Enjoy the game show starting at 10:30 p.m. and the headliner at 11 p.m. The first 10 in line get VIP seating, and attendees can also participate in the Perkins Live VIP program by swiping in each week. For a full line-up of headliners, novelties and game shows, plus more on the VIP program, visit udel.edu/perkinslive.
An expanding STAR: Gleaming new buildings have sprung up on UD's Science, Technology and Advanced Research (STAR) Campus along South College Avenue. Take a spin around STAR Campus and see what's new.
The Ammon Pinizzotto Biopharmaceutical Innovation Center stands directly behind the Tower at STAR. At 228,000 square feet, it's about the size of five football fields. Nearly every square foot is dedicated to discovering new medicines and methods to fight disease. The building houses the Delaware Biotechnology Institute (DBI), the National Institute for Innovation in Manufacturing Biopharmaceuticals (NIIMBL), UD's biomedical engineering program and research laboratories in pharmaceutical discovery and molecular and medical sciences.
In the next block, the FinTech Building is under construction. The six-story building will deepen connections between the financial world with UD's Lerner College of Business and Economics and the College of Engineering. On the ground floor, a new outpost of local favorite eatery Grain — slated to open in 2021 — will be the first full-service restaurant on STAR Campus. 
And as it opened in the days just before the pandemic took hold, most Blue Hens have never seen the campus' largest corporate tenant, the Chemours Discovery Hub. The global chemistry company's research and development operations are now headquartered in the 312,000-square-foot facility. The location hosts collaborative research-and-development and internship opportunities for UD students.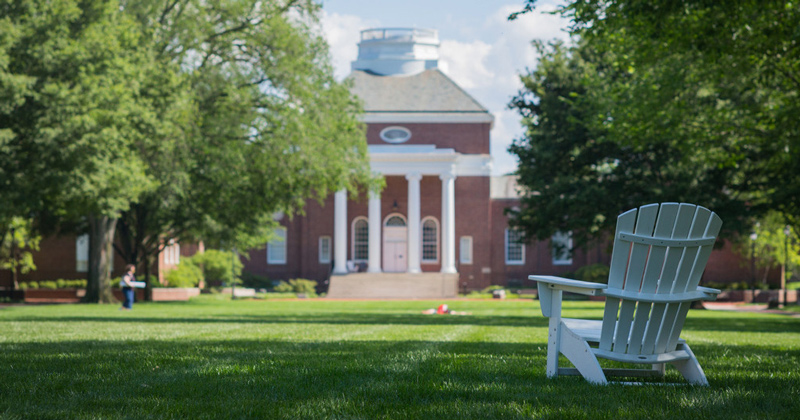 A green Green: UD's most well known stretch of grass is finally looking like itself again. Several years of multiple construction projects to replace underground utilities have ended. Gone are the traffic cones, fences and massive pieces of construction equipment. Students can now take a peaceful stroll down the brick-lined pathways and pass by some of the University's oldest Georgian buildings. While the weather is warm, go ahead and enjoy, plop down for a study session. Studying is always more pleasant when done in a beautiful spot.  
New majors and programs: UD is adding 14 new majors, minors and certificates to its already expansive list, including the much-anticipated Game Studies and Esports major in the College of Arts and Sciences, which prepares students for a broad range of careers in the video game industry and related fields. Other new additions include:
Six additional majors: Philosophy and the Law Concentration; Chinese Studies Honors; Japanese Studies Honors; Jazz and Improvisation; Jazz and Improvisation Honors; and Meteorology and Climate Science Honors

Four new minors: Computer Engineering, Electrical Engineering, Human Dimensions of Climate Change; and Sexualities & Gender Studies

Three new certificates: Equine Therapeutics; German for Engineering; and Grand Challenge Scholars
New ways to get involved: UD has added 13 officially recognized Registered Student Organizations to its growing list of more than 300 student-led organizations on campus. They are: 
American Medical Student Association

Foundation for International Medical Relief of Children

Gujarati Samaj of UD

Health Professionals Council

Hens of Wall Street

KAAP Kinect

Maker Club

Middle Eastern Student Association

PERIOD

Students Advocating for Political Awareness

The Runway of Dreams Club

Tutors Without Borders

Umttr
For more information on these new groups or any of the other existing clubs, visit UD's Student Central or attend the University Student Centers' Involvement Fair where students can connect with student organizations on The Green. The involvement fair will also be more accessible than ever with both in-person and virtual experiences.
The fair will involve three components: one-minute about us videos from participating registered student organizations (RSOs), open Zoom information sessions from Aug. 16-20, between 5 and 9 p.m., and an in-person fair on Monday, Aug. 30, from noon to 3 p.m. All portions of the event are free and open to the entire campus. For more information on this year's virtual event, please visit: udel.edu/involvementfair.
Main Street: Moving down Main Street will be smoother this fall. Construction on the street and infrastructure has ended, as has the need to swap sides of the sidewalk to avoid it. You will still see work happening, though, the anticipated hotel at the Green Mansion, at the corner of Main and Academy Streets is beginning soon. And, as you travel down Newark's main thoroughfare, take note of the new businesses that have popped up, including a new pharmacy and multiple restaurants. 
Blue Hens on fire: Delaware Athletics was a dominant force in the conference last year. Four Blue Hen teams are reigning Colonial Athletic Association champions: football, women's basketball, men's lacrosse and field hockey. Field hockey advanced to the first round of the NCAA Tournament and women's basketball made it to the semifinals of the Women's National Invitational Tournament (WNIT). Delaware football starts its season on Sept. 2, following a year where the team boasted a perfect regular-season record and advanced to the NCAA Division I Football Championship Subdivision (FCS) semifinals. For the latest information, schedules and results for all things Delaware Athletics, visit www.BlueHens.com and follow @UDBlueHens on Snapchat, Instagram, Twitter and Facebook.