Filter by College
Filter by Subject
Game Studies and eSports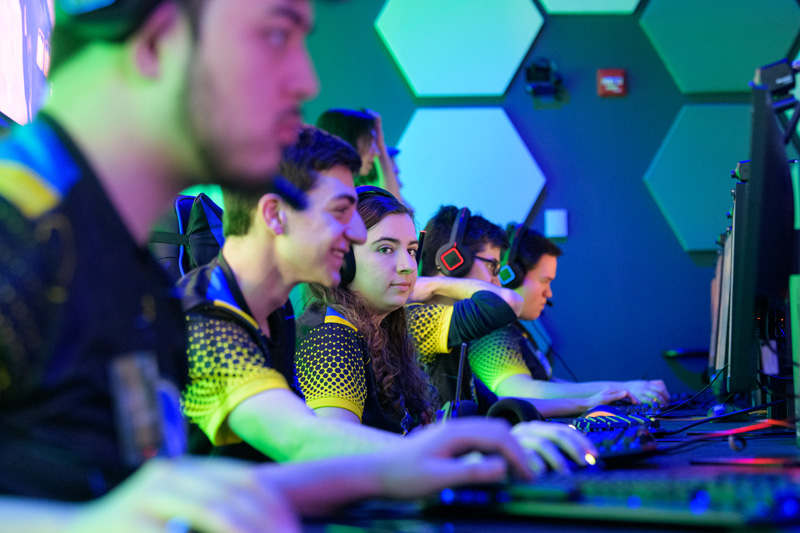 Achievements Unlocked
The University of Delaware's Bachelor of Arts in Game Studies and eSports prepares majors for excellence in a broad range of careers in the video game industry and related fields. Today's video game developers and publishers aren't just looking for qualified programmers and designers, they need well-balanced experts in cultural awareness, marketing, management, education, communication, law and health. Meanwhile, the surging popularity of eSports, live streaming and indie game development shows how global game culture continues to grow and diversify in the 21st century.
UD's Game Studies and eSports degree provides graduates with a rigorous interdisciplinary background, unlocking the myriad skills that will allow them to conquer the challenges the video game industry faces every day.
The program features an internship, a Capstone experience and six core courses: Introduction to Art and Design for Games, Introduction to Programming in Games, Introduction to Game Development, Introduction to Writing for Games, Introduction to Game Studies and Introduction to eSport Management. In addition to the core curriculum above, majors complete five of the Focus Area Courses (15 credits), with at least three courses from the same focus area and at least two courses at the 400 level. After required courses are completed, sufficient elective credits must be taken to meet the minimum credit requirement for the degree with credits to total a minimum of 124.
AREAS OF STUDY
Games, Culture and Society
Game Design and Development
Game Industry and eSport Management
CAREER OPTIONS
AI Programmer
Animator
Art Director
Audio Engineer
Character or Environment Artist
eSports Agent, Analyst, Coach Host or Team Manager
Game Designer, Developer or Programmer
Narrative Designer
Software Engineer
GRADUATE PROGRAMS
Computer Science
Computing and Digital Media
Digital Media and Electronic Art
Experience Design
Game Development and Studies
Human-Computer Interaction
Interactive Entertainment
Software Development
What's special about this program?
The University of Delaware's Game Studies and eSports major can be personalized to fit the academic and professional interests of each student, with three distinct courses of study — Games, Culture and Society, Game Design and Development and Game Industry and eSport Management. The major features six core courses unique to the program in Game Studies and eSports, a hands-on internship and a senior capstone experience in which students complete individual and collaborative game development projects. This major is unique from other programs in game design and development in particular because of its interdisciplinary focus — students can choose courses not only in Art and Design or Computer and Information Sciences, but also in nine departments and programs across three colleges, including English, Music, Sports Management, Business Administration, Marketing and Languages, Literatures and Cultures.
UD's Game Studies graduates gain a thorough knowledge of the many facets of the game development process, as well as an understanding of how games are distributed, received and interpreted by popular and critical audiences. The range and balance of this unique major prepares students for successful careers in a field that is rapidly growing and diversifying. 
Get involved
Blue Hen eSports Competition
UD eSports Arena
Casual Video Game Club (UD RSO)
Video Game Tournament Club (UD RSO)
8-Bit Orchestra (UD RSO)
UD Library Video Game Collection & Virtual Reality Studio
Game Studies Minor
Sample Curriculum #1
FOCUS AREA: GAMES, CULTURE AND SOCIETY
TOTAL CREDITS: 124-126
Sample Curriculum #2
FOCUS AREA: GAME DESIGN AND DEVELOPMENT
TOTAL CREDITS: 124-126

Sample Curriculum #3
FOCUS AREA: GAME INDUSTRY AND ESPORT MANAGEMENT
TOTAL CREDITS: 124-126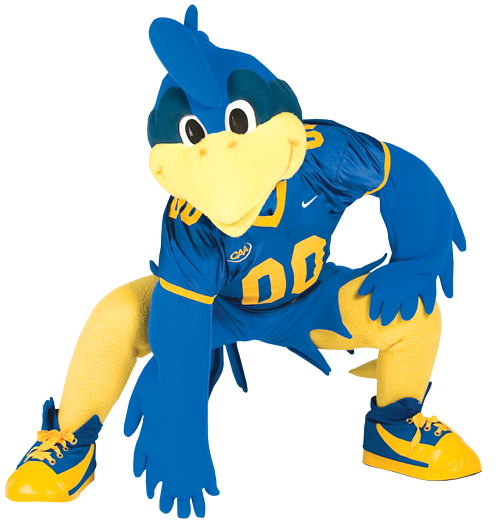 Ready to become a Blue Hen?