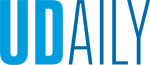 Buses to begin fall operating schedule Aug. 30
Article by Transportation Services August 27, 2021
Passengers, drivers required to wear masks
University of Delaware Transportation Services has announced that fall semester bus routes will be in full operation beginning Monday, Aug. 30. Weekend service will begin operation at 11:30 a.m., Saturday, Sept. 4.
All fall semester routes are listed on the shuttle bus website, but please note that buses will not be following this schedule until the dates listed here.
Current COVID-19 protocols, as recommended by the Centers for Disease Control and Prevention, will be strictly observed. Buses will be operating at full passenger capacity with these requirements:
Face coverings are required at all times for passengers and drivers.
Anyone who is sick or has recently been in close contact with someone with COVID-19 should not be using the buses.
All buses will be equipped with hand sanitizer dispensers for passengers.
Most buses are equipped with shields to protect the drivers.
All two-door buses are enter-in-the-front and exit-in-the-rear.
For the route map, visit the UD Transportation Services website. The route is also accessible on the DoubleMap real-time tracking system.
For details and additional information, see the shuttle bus website.