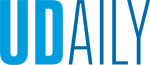 BAO celebrates 40 years
Article by Megan MaccheroneAugust 20, 2021
Before there was a Black Alumni Organization, there was Richard "Dickie" Wilson. For decades, the longtime Upward Bound director held UD's Black student community together. Under his wing and watchful eye, students excelled in class and on campus, then graduated and moved on.
So in 1981, when alumni were invited back to Newark for a luncheon in Wilson's honor, dozens returned to campus for the first time. But more than that, they planted the seeds that would continue Wilson's legacy.
"We started talking about how important it would be for us to meet on a regular basis, so we did," says Norma Gaines-Hanks, AS74, 97EdD, associate professor in UD's College of Education and Human Development and one of the founders and first presidents of the BAO. "From there, we started talking to folks in alumni relations about formalizing our group."
At the outset, a core group of 10-12 people developed plans for the organization's mission, UD connection, vision and execution. Together, they aimed to serve as a resource for prospective and current students, as well as for the University in its progress toward more diversity and inclusivity. By 1984, the BAO succeeded in getting Black representation on the Alumni Board and had completed a constitution. Members also began having regular meetings with the UD President.
Gaines-Hanks credits Barbra Frank Andrisani, EHD68, a former Trustee and subsequent president of the UD Alumni Association in the 1980s, with helping the BAO gain traction on campus. She helped the group so much that they made her an honorary member of the BAO.
"We were growing really fast," says Neysa Gaines Smith, AS76, Gaines-Hanks' sister, fellow BAO founder, and later secretary and president of the BAO.
A large part of BAO's early efforts centered around student recruitment. Informally, BAO members worked within their own networks to ask families to consider sending their children UD and discussing UD's changing campus culture.
In December 1990, the organization introduced an official logo using a Kente-motif, which symbolizes a transition or honor. The design evolved into graduation stoles, handwoven by an artisan in Ghana and still worn today by Black graduating students.
In 1991, 10 years after its founding and nine years away from the new century, the BAO established its first campaign—Approaching 2000—with a goal of reaching 2,000 Black students and alumni by the year 2000. At the start of the campaign, UD counted only 1,300 Black students and alumni among its community. By 1995, the dream had been achieved.
But more work remained. Beyond recruitment, the BAO wanted to financially support Black students at UD. They established a Book Scholarship, a small award given to one Black student in every college, or rather, every college that had a Black student at the time (which wasn't always the case).
By 2013, the organization raised enough funds to establish the Black Alumni Organization Endowed Scholarship, awarded to Black students across the University who excel academically and engage in the campus community.
To honor the legacy of the BAO and its milestone anniversary, alumni and supporters of the organization are seeking to raise $25,000 to increase the scholarship's impact, opening more doors for students of color who may be facing financial barriers. 
Terrance Bowman, EG95, is one of its many proud donors. "As an alum, I know how grateful I was to receive scholarship assistance," he says. "I'm happy that I now have the opportunity to pay it forward to the next generation of scholars."
And this generation benefits greatly from the BAO, which has worked to expand alumni outreach and enhance mentorship opportunities, including more connections to the Center for Black Culture (CBC).
"Part of the CBC's mission is to create spaces of belonging and support for Black students, which build lifelong relationships," says CBC Director Kasandra Moye. "Black alumni are family and integral to the work of the CBC. Our partnerships reinforce student success and community, foster pride and preserve cultural traditions."
In short, they help achieve what the BAO sought to do 40 years ago.
"I often say that UD is the place where I 'grew up,' and gave me my foundation for who I am today," says Lionell Flamer, AS04. "It's unbelievable to me that people I met as a teen would become my extended family. We laugh, we cry, we support, we love each other. We've been there for graduations, promotions, weddings, funerals, child births and everything in between. I'm fortunate to have the BAO as the vessel that keeps me and so many other of my extended family members connected to the University we love."
For its 40th anniversary, the BAO is planning a Homecoming event while also raising funds to increase the award amount of its endowed scholarship. For more information, visit