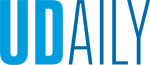 Environmental justice
Article by Christy Mannering Photos courtesy of Apple and the Biden Institute April 22, 2021
Former EPA leader and Apple executive Lisa Jackson speaks to UD students
Lisa Jackson, the first African American leader of the Environmental Protection Agency, gave University of Delaware students the straight talk on the environment in an April conservation hosted by UD's Biden Institute.
Jackson, who now serves as the vice president of environment, policy and social initiatives for Apple, was personal and poignant on climate change, clean energy and environmental justice during the event, which was moderated by Valerie Biden Owens, vice chair of the Biden Institute.
Jackson learned first-hand about the connection between pollution and human health at a young age.
"There was a section of the Mississippi River called 'Cancer Alley' where our drinking water in New Orleans came from," she told the virtual audience.
Jackson emphasized we must go beyond protecting the environment simply because it's a beautiful thing.
"We must also protect it because of the people and the connection to the community — the air we breathe, the water we drink and the land where we make our homes," Jackson said. "You know air is this funny thing; you can clean the air in one community and not another, but the wind blows and that air quality ends up impacting everyone."
UD College of Earth Ocean and Environment (CEOE) Dean Estella Atekwana said that Jackson is a longtime, outspoken advocate of environmental justice issues. The conversation with students aligned with the vision of the upcoming UD Climate Hub, which uses interdisciplinary approaches to provide solutions to grand challenges like environmental degradation and climate change.
"I came away from the conversation hopeful that corporations such as Apple are committed to addressing issues of environmental justice and equity," said Atekwana. "It is apparent to me that it will take all of us working together — government, regulatory agencies, citizens, faculty and students — to address these urgent societal problems."
UD insect ecology and conservation major Garrison Piel inquired about hurdles and red tape that prevent large corporations from making meaningful shifts towards a more sustainable framework.
"How will we convince other major corporations to join the fight with Apple and give greater focus to environmental concerns?" Piel asked Jackson.
After pointing out that Piel has a "super cool major," Jackson highlighted the fight against the baked-in belief of some people that a for-profit company must choose between being successful economically and doing right by the environment and being sustainable.
"The financial world is talking a lot these days about green investing and incentivizing investments that are additive and sustainable rather than extractive," Jackson said. "You already know that students like you are demanding a very different level of information from corporations. Those businesses need to wake up and see the potential in doing the right thing."
Path to a career
As a young student, Jackson possessed interest and aptitude in math and science. She was leaning toward a career as a medical doctor when her high school teachers suggested a summer program to learn about engineering. She would receive a programmable calculator, a perk tempting enough to convince her to give up her summer.
Jackson learned that engineers solve problems, chemicals make a lot of problems and chemical engineers make processes to address those problems. That realization sent her down a different path. Jackson decided that, instead of studying medicine, she could positively impact human health as an engineer.
She earned a bachelor's degree in chemical engineering from Tulane University, then a master's degree in chemical and environmental engineering from Princeton University. In 2009, Jackson became an EPA administrator and set her sights on greenhouse gas reduction, air and water quality protection, and toxic contamination prevention.
To Jackson, the achievement of environmental justice will come by expanding environmental outreach to vulnerable groups including children, the elderly, and low-income communities that are particularly susceptible to environmental and health threats. She emphasized intersectionality while discussing environmental and social issues.
"If you're working on the environment," Jackson said, "you're probably also working on social responsibility and labor issues, on privacy, human rights, and racial equity work."