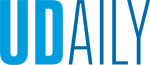 UD marine scientist joins NOAA
Article by Adam Thomas Photos courtesy of Letise LaFeir and Bob Bowden April 05, 2021
Letise LaFeir talks about her role as a senior adviser at the National Oceanic and Atmospheric Administration
Letise LaFeir received her doctorate from the University of Delaware in 2005. While at UD, LaFeir studied marine biology in the School of Marine Science and Policy in UD's College of Earth, Ocean and Environment. Having recently been appointed as a senior adviser at the National Oceanic and Atmospheric Administration (NOAA), LaFeir talked about her path that led to UD, her time at the University, as well as her new role with NOAA.
Q: When did you attend UD and what did you study?
LaFeir: I arrived at UD the summer of 2001, and I finished December of 2005. Charles Epifanio was my adviser and the lead of my committee. I researched larval behavioral dynamics in blue crabs and fiddler crabs, trying to get a sense of the population dynamics and if the population was changing offshore. I would do tows in the small boats and off the pier to do counts of the crab larvae and identify if there were other species we were finding in any increasing way.
Q: Any favorite memories of your time at UD?
LaFeir: As I stare at my UD degree, sitting here on my office wall, I would say that I appreciate the support. I heard from the dean very early on after the political appointment and other UD alums reached out. Some of them knew me through Sea Grant. There were four of us that were Sea Grant Knauss Fellows together while I was at UD and I heard from them. I heard from folks I had never met before saying, 'There is a contingent of UD alumni here at NOAA so if there is anything we can do to help, let us know.' In general, I appreciate all of the technical support I received through UD but now it's been great to get all of the moral support; it's been a continuous connection to UD and I appreciate that.
During my time there, even though it was a small place [in Lewes], it was a community. All the students lived together, and we had to depend on each other. Even though I'm a city person from Chicago, it was nice to go to the grocery store and have someone know my name and say, 'Hey, how's it going?'
The people in the community started to get to know us as students because we were around all year. Especially in the offseason when there are less tourists. There was a sense of community among the UD group, and then the community that I was building by engaging in these other activities — like coaching track at Cape Henlopen or talking about my research at the local middle school. I was also in the Alpha Kappa Alpha Sorority, Inc. and there was a graduate chapter of my sorority in Dover. So I became friends with sorority sisters who lived in Lewes and elsewhere in DE.
Q:  How did you get involved with your current position in NOAA?
LaFeir:  My initial involvement was as a Sea Grant Knauss Fellow. While I was at UD, in addition to doing my marine science Ph.D., I started taking more policy courses because there is such a strong marine policy program there. Once I started asking questions in my research like 'Who am I telling about this? What managers are getting this information?' I took more of the policy courses and participated in a UD-sponsored policy program in Brazil. As I was nearing completion of my degree, I applied for the Knauss Fellowship through Delaware Sea Grant, and that's when I really started getting engaged through NOAA.
I worked on Capitol Hill with a member of Congress who was a huge ocean champion. I worked quite a bit with NOAA, and it just increased from there. I ultimately ended up working at the Office of National Marine Sanctuaries at NOAA in their policy shop and later as their national outreach coordinator.
I stayed close to NOAA throughout my career, most recently as a member of NOAA's National Sea Grant advisory board, when it all seemed to come full circle. Then, I was contacted and asked if I would be interested in serving in the Biden/Harris administration, potentially at NOAA. Given my deep background in ocean issues and ocean policy, and given my understanding of NOAA, my answer was 'Yes. Tell me more.' How could I say no to that? That's how I ended up in this role. I got sworn in at 1 p.m. on January 20 and it's been full speed ahead ever since.
Q: What are the major responsibilities in your current role?
LaFeir: At this time, I'm wearing four or five hats. There is a small political team at NOAA, at this point. I interface with the career staff, which includes our acting NOAA administrator and two acting deputy administrators. In my role, I'm working to get a better understanding of NOAA and all its parts. I'm sitting in lots of one-on-ones, briefings about line offices, programs, budgets, and issues. At the same time, I'm serving on multiple interagency working groups. Most of those are focused on executing President Biden's executive orders.
Some of those executive orders explicitly mention NOAA and give us a directive with deadlines, and others are in consultation with other agencies. My senior adviser role is tasked with having the policy and political lens to approve what we say externally and what we do. If we put out a press release, a report or make a regulatory decision, those usually come through me. Sometimes it's in consultation with our chief of staff and our general counsel. Sometimes, I have to make the call for NOAA. It still has to go through the Department of Commerce or the Office of Management and Budget, or the White House, ultimately, for some of those things. But sometimes, once I make the call, we're done. It's on me.
We're interfacing, not only with other agencies but with Capitol Hill. The congressional offices want to establish relationships with the new political teams because they want to know the priorities that will guide the agency. Most importantly, one of the hats our political team is wearing is working with the career staff and supporting morale. Being genuine, being willing to listen, to ask questions, to support their expertise. There was a lot of tension over the last four years. We're letting people know, we don't care if you're a Democrat or a Republican. Are you here to support our mandates? A lot of what we're doing is re-engaging people and reassuring them. Creating team dynamics and that's started from the top with President Biden.
Q: What advice would you give to any current undergraduates or graduate students who are looking to have a career in the scientific field?
LaFeir: My advice is if you want to pursue science, ask yourself: why? How can it not only inform what we know but guide what we do? Then, I'd say, just make sure that is what you want. Also, recognize that science marries well with other things. You don't have to choose a certain path if you decide to be a scientist. You don't have to stay in a lab. You don't have to be an academic. You can do science at many institutions and science comes in different forms. It helps if you're passionate about it. It helps if you have good mentors or a good support system.
Q: You graduated from Brown University as an undergraduate with degrees in aquatic biology and English. How does your English and creative writing background help inform your science and vice versa?
LaFeir: One of the things I realized, especially in graduate school, was I had to re-think how I communicated my science. I got into policy in graduate school because I realized it's not enough to do science and put it on a shelf and talk to other scientists about it. There has to be an outreach and communication component. If you cannot express why the science is important, how it can be applied, and what decisions can be made with it, then it is less useful.
At UD, I studied blue crabs and fiddler crabs and their larval dynamics. When I realized that the blue crab fishery was under stress and that it was the major economic driver next to tourism for the entire Delmarva Peninsula, I wanted to know, 'What can I do with this information and who can I tell?'
The English degree helped in my storytelling. There's technical writing that I have to do as a scientist, and there are certain lines I can't cross from a scientific perspective. But when communicating science, or policy for that matter, to the public, how do you do that? It helps to have that left brain-right brain dynamic.