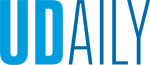 For the Record
Article by UDaily staff April 16, 2021
University community reports recent presentations, publications, honors, performances
For the Record provides information about recent professional activities and honors of University of Delaware faculty, staff, students and alumni.
Recent presentations, publications, honors and performances include the following:
Presentations
Suzanne L. Burton, associate dean for the arts in the Collage of Arts and Sciences and professor of music education, led a research panel on "Culturally Responsive Music Pedagogy in Early Childhood" with an international study team and spoke about the use of mobile technology in early childhood music in the "Creative Music-Making at Your Fingertips: Embracing Digital Musicianship" presentation at the international Research in Music Education Conference, held April 6-9.
Trevor A. Dawes, vice provost for libraries and museums and May Morris University Librarian, was an invited speaker at an online event co-hosted by the Boston Library Consortium and the New England Chapter of the Association of College and Research Libraries on April 9, 2021. Dawes was invited to address the event's theme: Anti-racism: From Conversation to Action and Leading with Intention. He spoke about the UD Library Museums and Press' anti-racism talent management audit that is being conducted in conjunction with the Binghamton University Libraries and Ithaka S+R.
Heidi Sarver, director of the Marching Band and professor of music, was a panelist for "Lean on Me: Mentorship and Establishing Professional Habits," an event hosted March 28 by the National Band Association as part of its series "Clinics for Tomorrow's Band Directors," designed to help college students prepare for their first years in the profession.
Publications
Margaret Stetz, Mae and Robert Carter Professor of Women's Studies and professor of humanities, is the author of two literary-themed poems published in A Plate of Pandemic, a journal of art and creative writing. One poem, "I Am Nothing Like Jane Eyre," is a tribute to Charlotte Brontë. The other, "A Little Pandemic Princess," references the work of Frances Hodgson Burnett.
Larry Purnell, professor emeritus of nursing, is the coauthor, with Eric Fenkl and Sandra Gracia Jones, of "Cultural Competency and the LGBTQIA Community: Best Practices for Providing Care," published in the Clinical Journal of HIV and AIDS, Vol. 5, Issue 1.
Honors
Rachael Vause, a doctoral candidate in art history, has been selected by the Medieval Academy of America to receive the 2021 Robert and Janet Lumiansky Dissertation Grant. The grant supports advanced graduate students who are writing doctoral dissertations on medieval topics.
The UD student production "The Coop," a University of Delaware Student Television Network news broadcast created as part of Comm427: Broadcast News Production, won second place in the category of Television, Special Programming in the 2021 Delaware Press Association Communications Contest. The class, awarded for its first episode of the spring 2020 semester, also produced four episodes of the broadcast remotely. "This is a testament to their creativity despite being faced with a serious life challenge," said Lydia Timmins, assistant professor in the Department of Communication, who was recognized for her role as adviser in the submission. Students recognized for their role in the production are Briana Boucetta, Will Gatti, Tyler Glock, Marin Imhoff, Ryan Pohle, Francesca Raffaele, Brian Reynolds, Jake Savage, Alyssa Warner and Callie Westerlund. The annual Delaware Press Association Communications Contest, open to all professional communicators in Delaware and nearby out-of-state communities, encourages and rewards excellence in communication.
Department of Art and Design MFA students Mariesa Beneventano, Amir Campbell, Kimberly Canfield, and Connor Longo have been chosen to participate in Citifest 2021: Summer Youth Apprenticeship Program at the Urban Artist Exchange in Wilmington, Delaweare, this summer. Artists will be placed with United Way, 4 Youth Productions, Interfaith Housing, Freedom School, University of Delaware-Green Jobs, and the City of Wilmington Art Works, among others.
The UD Wind Ensemble, under the direction of Lauren Reynolds, director of concert bands and assistant professor of music, is a semifinalist for the 2021 American Prize in Band/Wind Ensemble Performance, College/University Division.
A work by MFA student Amir Campbell entitled "King Bee" has been selected to appear in the Art Against Racism Exhibition, March 29 through Juneteenth, on Instagram (@artagainstracism_org), Facebook (@AARPrinceton) and ArtAgainstRacism.org.
Performances
Etienne Abelin, who earned his master of music at UD in 2019, is featured, along with conductors Paavo Jaervi, Marin Alsop, Lars Vogt and Miguel Pérez Iñesta, in the new film Conducting the Future.
A work by clarinet and piano by Jennifer M. Barker, professor of theory/composition, titled The Enchanted Glen, will be performed in concert at the University of Wyoming on April 24. The performance will be presented by University of Wyoming professor of clarinet Blake McGee and pianist Brooks Hafey.
To submit information for inclusion in For the Record, write to ocm@udel.edu and include "For the Record" in the subject line.