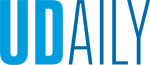 Delaware Sport Business Conference
Article by Sarah Williams April 30, 2021
Event hosted by UD students in a Lerner College class
The University of Delaware's Lerner College is pleased to announce that the Delaware Sport Business Conference, hosted by undergraduate students, will be held on Friday, May 7, from 1 p.m. to 4:30 p.m. on Zoom.
Students in the class called "Applied Sport Event Management" (SPTM420) created the event to learn from and network with sports industry professionals.
The conference begins a keynote address by Emmy Johnson, who is a motivational speaker and senior director of business development at the educational software company Docebo. Johnson graduated from UD in 2006 with a degree in sport management and played on the women's lacrosse team.
The first panel, "Career Kickoff: Tools to Break Into the Industry" begins at 1:45 p.m., and features four UD alumni: Mike Maglietta, Class of 2011, who works for Pratt Athletics; Meghan O'Donnell, Class of 2016, who works for the Philadelphia Eagles; Kelvin Queliz, Class of 2011, who leads marketing and communications in the athletic department at the University of New Orleans; and Noah Rubin, Class of 2017, who works for the San Jose Sharks.
The second panel, "Rebounding from 2020: Navigating the Post-Covid Sport Landscape," begins at 2:45 p.m., and includes three UD alumni: Krissy Smith, Class of 2016, who works for KPMG; Kayla Miller, Class of 2012, who works for Anthony Travel; Dom Principato, Class of 2011, who works for Comcast Spectacor.
A speed networking event starts at 3:30 p.m., and features professionals across the industry from the NBA, Big Ten, Philly Esports, DraftKings, NBC Sports, New York Yankees, New York Mets, Dover International Speedway and more.
During the event, there will be a raffle of gift cards from Newark businesses, including HomeGrown, Capriotti's, National 5&10, and more. Raffle tickets are $1 and all proceeds from the raffle will go to SL24 Unlocke the Light Foundation and Sean's House.
Follow the event at @UDSBC2021 on Instagram and Twitter for updates. For further information, please visit: https://forms.gle/d2XMPACNFe6WRey79