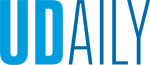 A clinical science approach to psychology
Article by Beth Miller Photo by Kathy F. Atkinson April 30, 2021
UD doctoral student puts power of data to work
Editor's note: This article appears in the new, all-digital issue of the University of Delaware Research magazine. This issue spotlights UD's graduate students, an essential group of researchers who come from around the world, bringing fresh energy and new perspectives to their studies. It includes a special section on UD's growing muscle in robotics and also reports on COVID-19 research with impact in Delaware, the nation and the world.
Alexandra "Lexie" Tabachnick wasn't looking for a path to research when she was scouting around for a doctoral program in psychology. She wanted to be a clinician doing practical, hands-on stuff. Then she met with Mary Dozier, Amy Elizabeth du Pont Chair of Developmental Psychology at the University of Delaware. She took their advice.
"It wasn't until I was interviewing with Mary that I saw the value of the clinical science approach," she said. "It was eye-opening."
That approach applies the power of data and scientific research to the intractable problems people face, problems that can consume lives and futures.
Now she collects and analyzes psychophysiological data to study the impact Dozier's Attachment and Biobehavioral Catch-Up (ABC) program is having on vulnerable children.
Tabachnick, in her fifth year of doctoral studies, is also helping to mentor other grad students and some of the more than 40 undergraduates who are part of Dozier's lab.
Learn more: https://research.udel.edu/2020/12/01/a-clinical-science-approach/