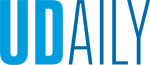 For the Record
Article by UDaily staff September 25, 2020
University community reports recent publications, honors, presentations, exhibitions
For the Record provides information about recent professional activities and honors of University of Delaware faculty, staff, students and alumni.
Recent publications, honors, presentations and exhibitions include the following:
Publications
Janis Tomlinson, director of Special Collections and Museums at the Library, Museums and Press, authored the book Goya: A Portrait of the Artist, released on Sept. 15, 2020. Published by Princeton University Press, the book is the first major English-language biography of Francisco Goya y Lucientes, who ushered in the modern era. It was named a Publishers Weekly Top 10 Art, Architecture, & Photography Book of Fall 2020.
Rudi Matthee, John and Dorothy Munroe Distinguished Professor of History, published "Neither Eastern nor Western, Iranian": How the Quest for Self-Sufficiency Helped Shape Iran's Modern Nationalism," Journal of Persianate Societies 13 (2020), pp. 59-104.
Mehdi Mousavi, graduate student in the Department of History, published "France among the Most-Favored Nations: The French Commercial Policy and Influence in Iran (1815–48)," Iranian Studies 53 (2020).
Honors
Keri Edwards, a senior majoring in political science, has been selected by the Newark (Delaware) branch of the NAACP as one of two Student Service Award winners to be honored at the organization's 2020 Virtual Freedom Fund event on Oct. 18. The event -- whose theme is "Black Lives Matter! Black Votes Win!" -- selected the students based on their extraordinary leadership and consistent contributions to their community, despite the challenges of the current pandemic and social unrest. Edwards, of Wilmington, serves on UD's Student Government Association's Student Life Diversity and Inclusion Board, is on the board of The Newark Partnership, is a mentor at the University's Center for Black Culture, works as a housing intern with Lutheran Community Services and works with the Conflict Resolution Program at the Institute for Public Administration in the Biden School of Public Policy and Administration.
Starting this month, alumnus Jason Austin, who received his MFA from UD this year, is a resident artist in the Creative Alliance Residency Program in Baltimore. The Residency Program accommodates eight resident artists or artist groups, one in each of the studios, for terms of one to three years.
Presentations
Susan Sheehy, professor in the School of Nursing, presented a webinar for the journal, Nursing 2020, on the "Have You Ever Served?" initiative. The importance of asking this question of every patient who presents in a clinical setting is to identify those patients who have served in the military, when and where they served. This information may help to determine if they have been exposed to toxic smoke or chemicals, traumatic incidents, loud noises, explosions, etc. that may assist with accurate diagnoses and treatments.
Megan Gaffney, librarian and head of the Collections Sharing and Delivery Department at the Library, Museums and Press, was part of a panel discussion for the webinar, "Has the Pandemic Changed the Future of Resource Sharing?" Held Aug. 27, 2020, the webinar reviewed how interlibrary loan has adapted and continue to thrive over the past few months, and discussed how to continue advancing resource sharing in the future.
Paige Morgan, associate librarian and head of the Digital Scholarship and Publishing Department at the Library, Museums and Press, and Julia Oestreich, director of the University of Delaware Press, presented at the P2L4 Forum, themed "University Presses and Libraries: Partners in Digital Transformation," on July 22, 2020. Morgan and Oestreich were part of the panel "Editors and Librarians: Building Relationships to Support Digital Scholars," where they spoke about their collaboration to develop and adapt the Library's open access journal publishing program.
Rebecca Johnson Melvin, coordinator of special projects, manuscripts librarian and curator of the Joseph R. Biden Jr. senatorial papers for the UD Library, Museums and Press, presented at a pre-conference workshop for the annual meeting of the American Political Scientists Association on Sept. 8, 2020. She was a co-presenter on "Archival Research for Political Science" with Danielle Emerling, West Virginia University; Jay Wyatt, Robert Byrd Research Center; and Sean Kelley, University of California Channel Islands. In addition, she presented "Special Collections selected resources and outreach for African American history (abolition, slavery, civil rights)" at a Wikipedia Meetup of the Philadelphia Area Consortium of Special Collections Libraries (PACSCL) on Sept. 17, 2020.
Exhibitions
Lance Winn, professor of art and design, and alumnus Jason Ferguson, who earned his MFA at UD in 2006, created a collaborative sculpture exhibited in "Topographies – Layers, Mapping and Paths," presented in March and April at the Manifest Gallery in Cincinnati, Ohio.
In a joint venture with UD, the Delaware Contemporary hosted the group exhibition, "Spill Over," curated by the 2019-2020 University of Delaware curatorial fellow Sam Whalen, who earned his MFA at UD in 2019. In conjunction with the Delaware Contemporary's 2020 major event, "Art and Couture: A Contemporary Centennial," this exhibition, which ran from March 13-Aug. 23, 2020, showcased the work of four female artists.
To submit information for inclusion in For the Record, write to ocm@udel.edu and include "For the Record" in the subject line.