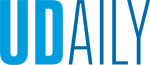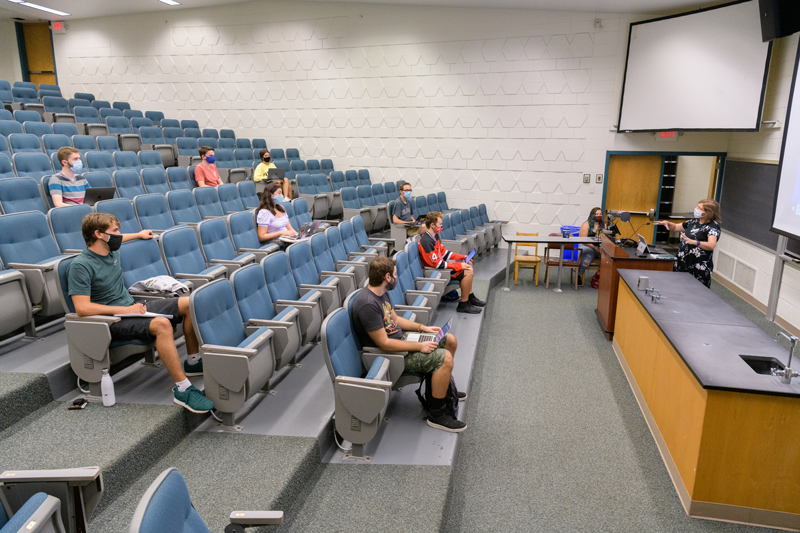 First day of class
Article by Diane Stopyra Photos by Kathy F. Atkinson and Evan Krape September 01, 2020
UD students navigate on campus and remotely to start fall semester 2020
The vibe on the first day of school — from kindergarten through higher education — is typically a palpable thing. The air is charged with excitement, nervous anticipation and, especially, a feeling of possibility. But with all the changes wrought by the coronavirus (COVID-19) pandemic, there's been some speculation that the first days in 2020 won't hold the same enthusiasm as years past. What happens to that buzzy, effervescent energy when students are masked, socially distanced or, in a majority of cases, learning remotely? At the University of Delaware on Tuesday, Sept. 1, the first day of the fall semester, the answer was clear early on: For Blue Hens on campus and off, that feeling of promise and possibility is very much alive.
"In the face of extraordinary public health and socio-economic challenges, we as a community need to rise above, seizing new opportunities to be both creative and productive as we reinvent tomorrow with renewed Blue Hen spirit," UD President Dennis Assanis wrote in a letter to the University community Tuesday morning. "Not surprisingly, the University of Delaware community has stepped up to that challenge. Now, on Sept. 1, we remain connected by a strong commitment to academic excellence and creativity, a relentless pursuit of knowledge and innovation, and a unified drive for positive and lasting impact on the world."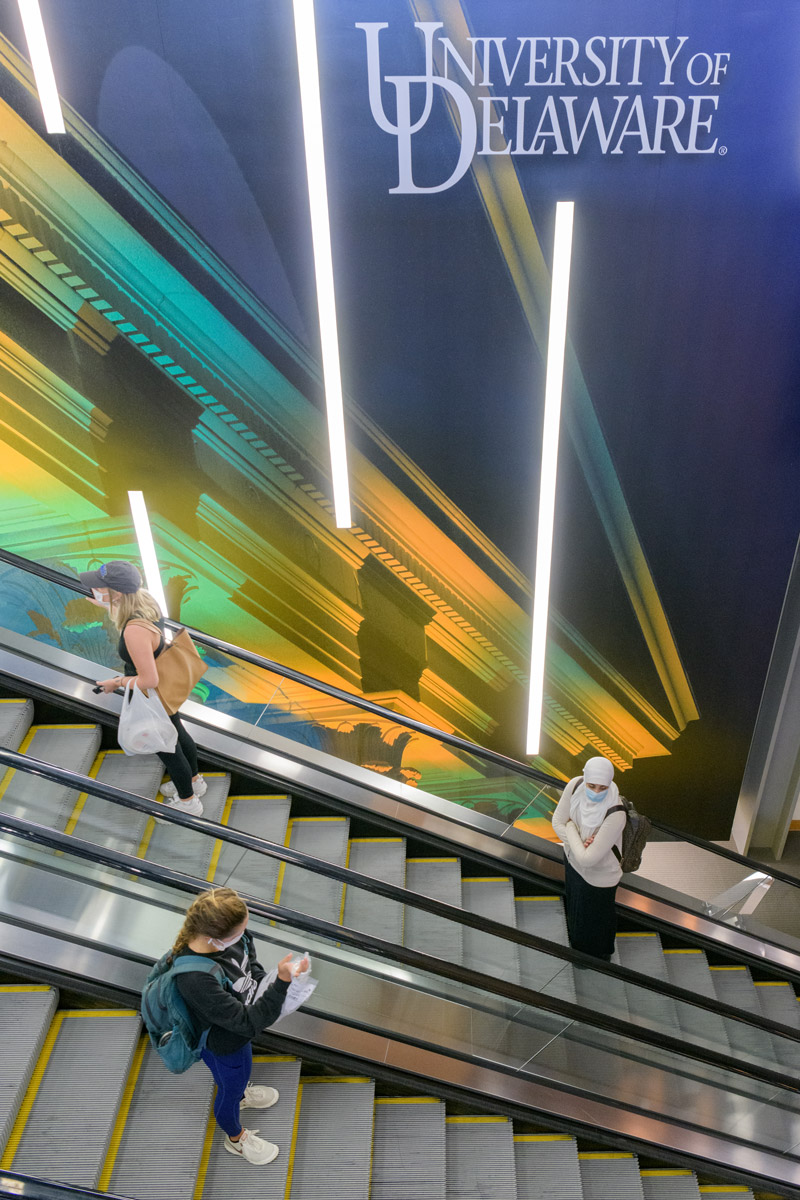 As students exited their first in-person classes on campus Tuesday morning, this unified drive manifested in lots of happy faces — noticeable despite COVID-19-mandated face coverings.
"Everyone is in a good mood," said Nina Gu, sophomore transfer student from China studying hospitality business management, as she left a food principles laboratory at 10 a.m. This course, which teaches food preparation technique, was her first as a Blue Hen and, she added, it exceeded her expectations. "Everyone is smiling behind their masks."
According to some, this cheerful energy doesn't necessarily mean that everyone is thrilled with the realities of a pandemic-colored college experience. Rather, it means that Blue Hens are choosing to make the best of an unprecedented semester in which they can't all be together — most students will be studying remotely this fall.
"You can choose to be negative and sad all you want, but that's not going to change anything," said sophomore Katya Raskin following her first virtual history course. "Everyone is in the same boat — we are united in this experience — so it's better to keep a positive mindset."
For Raskin, an environmental studies major, maintaining a sunny outlook means focusing on silver linings — she has an easier time with organization in a cyber classroom. Also, ever since moving them to an online format, she has seen increased participation in the campus fitness classes she teaches, and she's excited to continue building that community: "It's great having things to look forward to."
The positivity students are feeling about the new academic year results partially from 1743 Welcome Days, a slate of virtual programming that serves as an extension of new-student orientation. Online activities — which began Aug. 26 and which will continue through Sept. 6 — have included poetry slams, ice-breaker games and discussions with upperclassmen about everything from identity to financial health. Each event has had the same purpose — to welcome first-year and transfer students to the UD community with open wings.
"The goal is to help them feel more like Blue Hens," said Heather Kovanic, director of Orientation and Transition Programs. "Whether these students will be learning on campus or learning remotely, these activities are a chance to create meaningful connections with their peers and foster that sense of belonging at UD. We've definitely seen students who are very excited, students who are jumping in and embracing this new normal."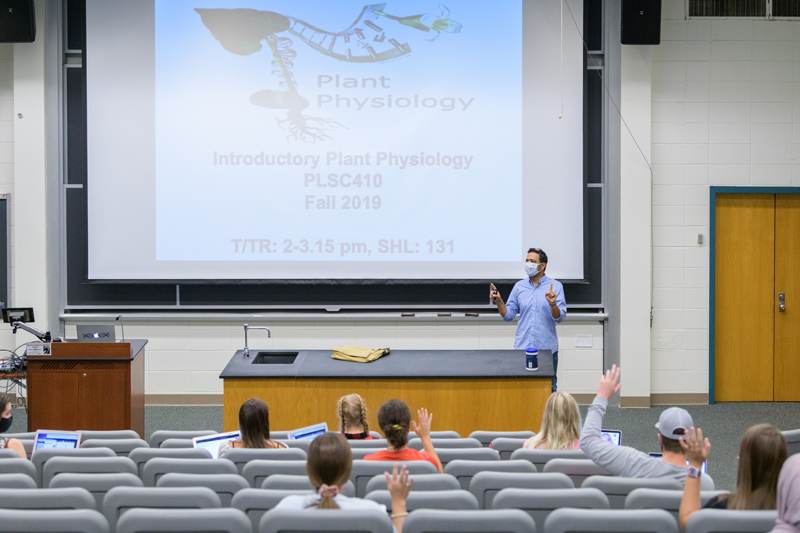 If the passion with which 100 Blue Hens participated in a game of Zoom Bingo over the weekend is any indication, the virtual formatting has not been a hindrance to building that sense of community. In some ways, it's been an advantage.
Consider Involvement Fair 2.0, held on Monday, Aug. 31. Typically in-person, this annual event introduces students to hundreds of registered student organizations and other opportunities for fun, service and professional development. Hosted on campus in years past, it has been "incredibly crowded with tons and tons of people, which can feel a bit overwhelming for new students," said Iris Perez-Mazariegos, a senior environmental studies major. "But I found this year's digital format easier to navigate. Especially for introverted students, it allows you to get the information you need without having to be in the same room as other people, feeling self-conscious."
This year, Perez-Mazariegos met in a designated Zoom session with representatives from the Lavender Programming Board, a student-run group at UD for lesbian, gay, bisexual, transgender, queer, questioning, intersex and asexual Blue Hens and their allies. She also met with representatives from the American Sign Language Club, because "I want to be able to connect with people in any space," she said. "I am constantly reflecting on my ableism, and how I can break down barriers to communication."
When she wasn't exploring her own opportunities for connection, Perez-Mazariegos was facilitating connections for fellow Blue Hens. As a first-generation American and a first-generation college student — her parents are from Guatemala — she serves as the president of the We're First registered student organization, which provides resources and support for the first-generation community on campus. The students who attended her club's information session were "absolutely just as excited and engaged" as incoming students pre-pandemic which, she said, "proves how connected we all still are, even if we can't be together physically."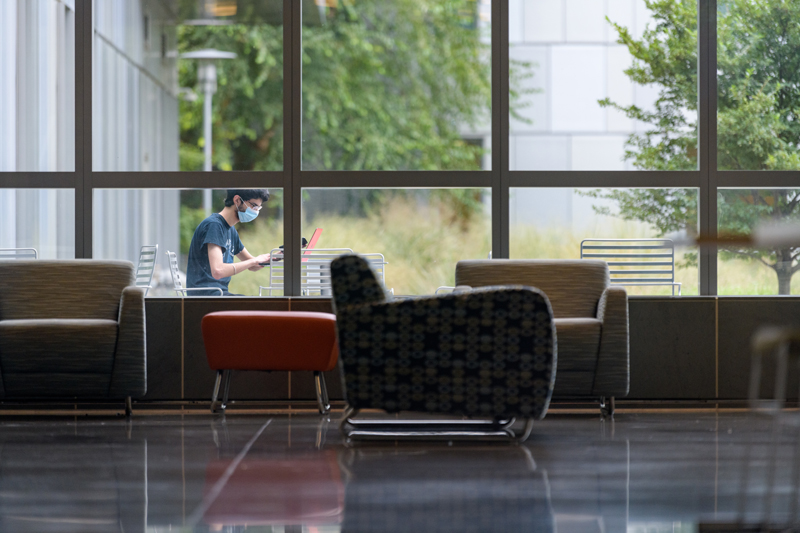 Another highly anticipated event in the lead-up to the first day of school was the Monday night premiere of the Blue Hens Now virtual welcome video on the University's Facebook page. UD administrators and student leaders provided words of encouragement to members of the Class of 2024, who tuned in from bedrooms and kitchen tables wherever they were located.
"As the newest group of Blue Hens, you are encountering challenges no other Blue Hens have experienced before you," Assanis told viewers. "But I'm absolutely sure you're going to use your creativity, resilience, teamwork and so many other qualities you might not know you possess right now to chart a new path — your own path — in the world. Starting right now, you get to write the script of your own life story."
And if students ever encounter the proverbial writer's block while working on this life script? They need look no further than the guidance and support of their fellow Blue Hens.
"I love how close everybody is at UD  and how they're always looking out for underclassmen," said junior Maxon Blow, a sports health major, following a "really interesting" virtual health behavior science course Tuesday morning. "When I was a freshman, seniors went out of their way to make sure my experience was going well, and I really appreciated that. Now, I'm looking forward to being able to do this for new students as well — pandemic or not."