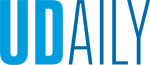 UD Horn 2020 Fall Pitch Party Goes Virtual
Article by Vanessa Spence Photo by Horn Staff October 22, 2020
A semiannual event has its virtual debut along with it becoming a pathway to HenHatch
The tradition continues with the University of Delaware Horn Entrepreneurship's Fall Pitch Party on Oct. 28 from 6 p.m. to 7:30 p.m. This event is a relaxed setting for novice entrepreneurial ideas to be heard. No experience is needed, just a great idea. If you still are curious and want to watch, organizers also need an audience.
This year has brought about a few changes other than being virtual. Presenters will register in one of two categories, a beginner track ($0 revenue) or an advanced track of revenue-generating. Winners earn a combined $1,500 in startup resources, and prizes for the beginner track. Those in the advanced track have a chance to become a semifinalist for Hen Hatch in December.
Ideas in the past have ranged from creative to inspirational to humorous, you never know what you might experience.
Registration is free, but everyone must register to receive a zoom link. The registration form includes all the information needed to either pitch your idea or become a spectator. Please visit: https://www.tfaforms.com/4859188.