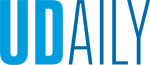 Engage in civil dialogue following the election
Article by Student Life Staff November 04, 2020
Virtual 'Living Room Conversations' encourage understanding among people with different political views
During a time of great political tension in our country, the University of Delaware is proud to introduce an opportunity to engage in meaningful conversations with fellow students.
As part of UD's ongoing voting and civic engagement initiative, the Center for Political Communication and Student Life will host "Let's Talk: Key Conversations for Today," a series of virtual "Living Room Conversations" following the Nov. 3 election. These conversations will encourage students to talk with each other and engage in civil dialogue. The series will offer students a dedicated space to discuss the election, how to talk with people who disagree with you, and future implications.
Conversations will be held via Zoom on Thursdays at 7 p.m. Topics will include:
- Nov. 12 - Election 2020 Concerns and Aspirations
- Nov. 19 - Political Peace Building
- Dec. 3 - Politics and Personal Relationships
- Dec. 10 - Polarization
Living Room Conversations is a non-profit organization founded in 2010 as a result of a trans-partisan partnership focused on bridging divides through conversation. These conversations are based on shared conversation agreements and a desire to get to know fellow students at UD. Students can register for one or multiple conversations, which will be facilitated by a faculty member, staff member, or student leader.
Faculty who wish to encourage their students to participate for class credit can reach out to Lindsay Hoffman, associate professor in the Department of Communication, at lindsayh@udel.edu.
For further information and to register, please visit: http://bit.ly/LetsTalkUD