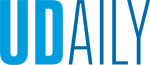 Call for HenFunder Projects
Article by Dara McBride October 22, 2020
Updated platform available to students, faculty and staff looking to fundraise for their UD cause
University of Delaware students, faculty and staff looking to raise support for the programs and projects that matter to them now have access to a newly updated funding resource.
HenFunder, UD's online crowdfunding platform which launched in 2018, provides fundraising groups with the tools to share their project and communicate with the entire Blue Hen community. The latest version of HenFunder makes it easy for UD departments, programs and student groups of all sizes to effectively raise funds for campus projects, athletic programs and other projects.
On the platform, new and returning UD supporters can explore the various fundraising projects online, and groups can communicate with their networks via social media and emails. Interested UD groups are invited to submit an application for their philanthropic project, which will then be reviewed by staff from UD's Office of Development and Alumni Relations.
As an additional incentive to utilize HenFunder this fall, those who submit their fundraising project ideas before Nov. 1 will, once approved, be able to use the site to promote their cause until the end of the calendar year. Project campaigns typically run over the course of 30-45 days. This means approved funds will be able to point supporters to their HenFunder page during Giving Tuesday, which is nationally recognized on the Tuesday following Thanksgiving and will take place on Dec. 1 this year.
For questions, contact Julie Donohue, associate director of digital fundraising, at donohuej@udel.edu. For more information and to submit an application, please visit: https://www.udel.edu/alumni-friends/give/henfunder/apply/