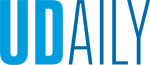 Music with a message
Article by Beth Miller Photo courtesy of Angela Akumiah, illustrations by Jeffrey Chase October 12, 2020
UD's Angela Akumiah explores differences in how young Black women relate to popular Black music
Editor's note: Research, community service, internships and study abroad typically make summers memorable for many University of Delaware students. While the coronavirus (COVID-19) pandemic sidetracked some of these activities, UD students continued with hundreds of remarkable projects remotely. Check out our series of profiles and stories, which also are being highlighted on the Summer Spotlight website.
Angela Akumiah, a sophomore from Bear, Delaware, is a double major in sociology and political science with a minor in women's studies.
Q: What are you studying and with whom?
Akumiah: My research looks at the relationships between middle-class Black women and Black popular music. I primarily focused on R&B music, but also explored how women are represented in hip-hop. My research was sponsored by the McNair Scholars Program and my faculty adviser is Emerald Christopher-Byrd, assistant professor of women and gender studies.
Q: What inspired this project?
Akumiah: My love for music serves as the biggest inspiration for this project. I enjoy a variety of genres, but this past year I took two courses that focused on hip-hop music. While I appreciated learning about hip-hop culture, I noticed that scholars tend to solely focus on hip-hop when studying the Black experience through music. I thought that it would be interesting to study topics normally explored through hip-hop, but use R&B music instead because it might offer a different perspective on the Black experience. My experiences as a Black woman who is in college also inspires this project as I decided to focus on women with similar identities. I feel like I can really relate to messages throughout R&B lyrics and wondered if other young, Black women with similar socioeconomic backgrounds felt the same way.
Q: What is it about this topic that interests you?
Akumiah: I find it really interesting how music acts as a microcosm of society. Part of my research involves looking at the evolution of Black music in America and it is clear that messages in music reflect social issues and movements throughout history. If listeners really take the time to think about the lyrics that they're hearing — whether it be hip-hop or R&B — they will find themselves learning a lot about society and history which shows that music truly is an educational tool. I also think it's really interesting how one's personal experiences influence how music resonates with them. When we think about the representation of Black women in music, I think people tend to think about how Black women are physically represented; however, this research has shown me that Black women must also feel emotionally represented in music before a song/artist/genre resonates with them.
Q: How has COVID-19 shaped your plans for this project? Is flexibility something that comes easily for you?
Akumiah: I'm really glad that most of my plans for this project are possible regardless of the pandemic. The virus did lead to some inconveniences with timing and it was challenging to have to meet with faculty virtually, but for the most part I have not run into major issues. I had to adjust my timeline several times because things such as getting IRB [Institutional Review Board] approval seemed to take longer, but I recognize that it's because everyone is still trying to cope with all that is happening. My interviews also have to be virtual which, again, is not a huge problem. Working from home is extremely difficult because it is hard not having a work space separate from my leisure space, but that is something I am getting used to. Typically, flexibility does come easily for me so I was able to adjust pretty quickly.
Q. What are the possible real-world applications for your study?
Akumiah: I hope my research encourages scholars to diversify their approaches to studying the experiences of Black women. It shows that Black women exist in a variety of socioeconomic spaces, and because of that, we cannot rely on just one genre or on generalizations as a way of studying them. It also reiterates how important it is to pay attention to intersecting identities beyond just gender and race. It is possible that this study provides a different understanding of Black women who are in college or are recent graduates and their experiences as they assimilate into predominantly white spaces. That demographic has to navigate economic mobility, gender/race issues and their emotions simultaneously and I think understanding how they feel connected to aspects of popular culture, such as music, is critical to understanding their experiences. With this study in mind, I ultimately want to see more support for Black women in college whether it be through universities or organizations. I want to see more emotional support and spaces created specifically for Black women to connect with each other. Some of the research I looked at suggests that on college campuses, Black women do not receive enough assistance when it comes to navigating their complex identities. An article by Willma Henry explored the idea of "sister circles" which I absolutely love. These are organized groups where Black women can speak about their experiences and form friendships, and I would love to see those encouraged and made available on campuses so that students do not necessarily feel like they have to look elsewhere for support. I would love to see more universities put forth the effort to help Black women through these already challenging years.
Q. How would you explain your work to a fifth grader or someone's grandparent?
Akumiah: Basically, I looked into the experiences of Black women who are in college or recently finished college and explored how they relate to R&B music. In a way it was like watching a video/movie scene and seeing what song fits best in the background.
Q. What advice would you give younger kids (middle school or high school) with similar interests?
Akumiah: I would advise younger kids to not let anyone tell them their research interests are not "academic" enough. Anything can be a research topic, even if it's something they enjoy on the daily such as music. Don't feel intimidated by the types of projects that other students are doing, instead focus on ways to be creative in your work because that will really make it stand out.
Q: Have the changes required by the pandemic changed your perspective on anything? Would you share an example or two?
Akumiah: The pandemic has encouraged me to value any progress, even if it does not seem like a lot of progress. There were times this summer when I felt discouraged because I did not think I was working hard enough or that I was not getting enough completed because of distractions at home. However, when it was time to put my presentation together for the symposium, I found that I had a lot more material than I expected — so much that it was hard to fit everything into just 10 minutes. Before the pandemic, I also thought that my personal life had little influence on my academic life, but when I saw how my frustrations with the pandemic had a negative impact on my work ethic I realized how important it is to be patient with myself.