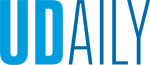 Veterans and college students form bonds through workouts, wellness: youtube.com/watch?v=jh4bXgWksrI
The power of together
Article by Kelly Bothum Photos and video by Ashley Barnas November 10, 2020
VCAT brings veterans and student athletes together for workouts and wellness
Brooke Ciampaglio was a freshman at the University of Delaware last year when she heard about a unique program that paired student athletes like her with post-9/11 veterans looking to improve their health in their civilian lives.
Both of her grandfathers were in the Marines. Ciampaglio, a student in the Honors College and a member of the UD women's lacrosse team, thought it might be a good way to give back to a group that sometimes can be overlooked.
But what Ciampaglio and her eight fellow student athletes discovered during the 12 weeks of workouts and wellness classes that made up Veterans and College Athletes Together (VCAT) was a camaraderie that changed them, too.
"Some days, I was the one pushing my veteran, Sam, and some days he was pushing me. We share the position of power - it's not one over the other," said Ciampaglio, a medical diagnostics major. "It's a real bond and connection between the two of us that we're able to go back and forth and be competitive with each other and to continue pushing each other to make ourselves better."
VCAT was slated to expand with a new round of veterans and student athletes in the spring until the COVID-19 pandemic upended campus life. Although the program is on hiatus because of the coronavirus, VCAT has already attracted interest from a dozen other universities looking to create a similar program on their campuses, said Sue Sheehy, a professor in the School of Nursing and the creator of VCAT. Nursing faculty Jen Graber and Beatrice Gaynor serve as co-principal investigators of the project.
Earlier this fall, VCAT was also the recipient of $125,850 from BluePrints for the Community, a grant program of Highmark Blue Cross Blue Shield Delaware. VCAT was among nine programs that received funding to improve health outcomes.
"It's kind of funny to see a little 100-pound female athlete match with a 300-pound infantryman, yet they get along and they trash talk each other, which is perfect," said Sheehy, a veteran of the U.S. Army Nurse Corps. "There's just a bond that occurred that I think the athletes were very pleased about and honestly they didn't want to leave."
VCAT combines 75-minute physically demanding workouts with wellness and financial literacy classes that are taught by UD faculty from the College of Health Sciences and the Alfred Lerner College of Business and Economics. Topics include nutrition, health coaching, communication, spirituality, sleep, resilience, happiness, meditation and more.
"It's almost like a family setting," said Maurice Brown, who was deployed to Iraq in 2003 and is medically retired from the Army. "We sit down and eat breakfast together, we drink coffee, we just talk. A lot of these guys we'd probably never even talk to if we walked past in the street. But we're working out together. We're pushing each other."
At the end of the semester, the seven veterans participating in VCAT had lost a total of 97 pounds and 23.5 inches from their waist circumference. They also reported increased feelings of happiness, resiliency, quality of life and improved financial management skills, Sheehy said.
"With the college athletes, you've got people who work hard. They know what it's like to be on teams. They know about sweat equity," Sheehy said. "You put a room full of them in there with veterans and you can't get that chemistry anywhere else."
Brown said VCAT offers an opportunity like no other - accountability and the chance for veterans to learn healthy life skills in a supportive environment. "There's somebody there helping you the entire way, showing me what I'm doing wrong, not making me feel bad that I'm doing things wrong," he added. "I could ask the same question over and over and it just gets answered the same way."
Knowing that it's also valuable for the student athletes helps, too, said Matt Booz, who is a member of the Delaware National Guard.
"On their side of the house I think they see the world of a veteran as a different perspective," Booz said. "It broadens their horizons as to what life is like outside of the college environment."
Junior Lizzie Gaebel said VCAT opened her eyes to the challenges that veterans face after leaving the military. She started out with the goal of helping veterans to feel more confident about themselves through exercise, but the camaraderie that developed made her as grateful for the experience as them.
"We as college athletes have been given this experience to be a D-1 athlete. We've been given so much through the University of Delaware," said Gaebel, a member of the UD field hockey team. "My heart automatically is like, 'OK what can I do to give back?' and it's so meaningful to be a part of this program. I forget that I'm helping them because it's helping me as well."