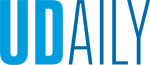 Transportation Services announces schedule
Article by Transportation Services November 20, 2020
Bus schedule set through Dec. 23
Transportation Services has announced its schedule for the rest of this calendar year.
From Monday, Nov. 23 through Wednesday, Nov. 25, buses will operate on
an abbreviated bus service schedule from 7 a.m. until 6:30 p.m.
There will be no bus service on Thursday, Nov. 26, or Friday, Nov. 27.
The same abbreviated bus service will resume Monday, Nov 30, and continue Mondays through Fridays, ending at 6:30 p.m., Wednesday, Dec. 23.